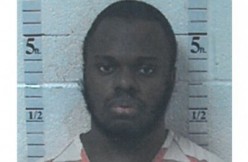 In a statement released Wednesday, The U.S. Department of Justice says Pennsylvania man Jalil Ibn Ameer Aziz tried to recruit people on Twitter to kill officials and employees of the U.S. government. Not only that, but he allegedly tweeted identifying information on about 100 American military servicemembers. This reportedly included names, addresses, and pictures.
"Kill them [servicemembers] in their own lands, behead them in their own homes, stab them to death as they walk their street thinking that they are safe," he allegedly wrote in one communication.
After the DOJ filed a superseding indictment, he's now charged with solicitation to commit a crime of violence and transmitting a communication containing a threat to injure. Aziz was already charged with trying to provide material support to ISIS (aka ISIL). Prosecutors say he used at least 57 Twitter accounts to drum up support for ISIS, and violence against the United States. He allegedly helped would-be ISIS members travel so they could fight for the terrorist organization, and passed along information between supporters.
Investigators said they discovered M4-style high-capacity magazines in his closet on the day of his arrest. A M4 is a kind of assault rifle.
In addition to the new solicitation and threat charges, Aziz faces one count for conspiring and attempting to provide material support. He plead not guilty to the original allegation on Dec. 23. If he's convicted and gets consecutive sentences, he could serve up to 45 years in prison, and $500,000 in fines.
–
Follow Alberto Luperon on Twitter (@Alberto Luperon)
Have a tip we should know? [email protected]