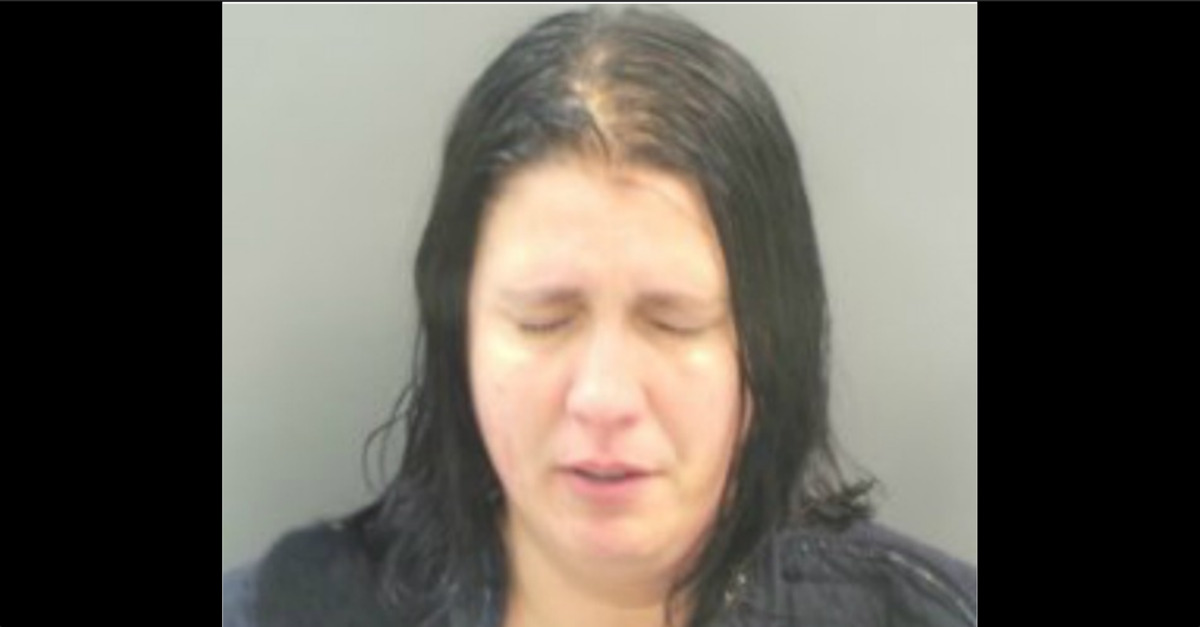 A Missouri woman has admitted to threatening Planned Parenthood and their birth coaches in violation of a federal law which protects women from harassment as they attempt to obtain an abortion.
According to a three-page information in the U.S. District Court for the Eastern District of Missouri, Maria Terry pleaded guilty to one violation of the Freedom of Access to Clinic Entrances Act and one count of making threatening statements across interstate lines.
The brief filing relays the uncontested facts leading up to the plea.
The threats were admittedly made by Terry via her Twitter handle @VVunderVVoman–which is still an active account, but a currently suspended one. On November 7, 2018, she tweeted the following missive at the Planned Parenthood Action Fund:
Terror–I'm gonna blow Up ALL YOUR FACILITIES AND CUT THE EYES OUT OF YOUR DOULAS
Doulas are highly-trained birth companions or coaches who assist women and families through birth and during the postpartum time period in a variety of ways. Planned Parenthood frequently partners with doula organizations to assist new families.
Tuesday's filing notes that Terry's threat against the family planning service provider and their affiliated doulas "was viewable to the public" and "directed at the user account '@PPact,' which is an account operated by the Planned Parenthood Action Fund."
A press release from the Department of Justice elaborated a bit:
Terry admitted in court documents that by publishing the tweet, she was intending to make a threat and knew that it would be viewed as a threat. Additionally, Terry admitted that she intended to intimidate or interfere with persons seeking access to, or providing, reproductive health services through Planned Parenthood.
According to the Riverfront Times, Terry "has a long history of terrorizing Planned Parenthood."
Terry previously pleaded guilty to property damage after throwing rocks through the windows of a Planned Parenthood location in St. Louis in March 2017. Her three-year sentence was suspended on the condition that she follow certain conditions but was still on probation when the November 2018 Twitter threats were made.
"Today's guilty plea is an important one," said U.S. Attorney Jeff Jensen."The Department of Justice takes violations of the Freedom of Access to Clinic Entrances Act extremely seriously. This office will continue to prosecute violations of the Act, as was the case here, to ensure that every person's rights are protected and preserved under the law."
"The FBI takes all threats seriously, whether a threat is made in person or through the internet," added Special Agent in Charge Richard Quinn of the FBI St. Louis Division. "As demonstrated in this case, the threat does not have to be carried out to violate the FACE Act."
The Tuesday charges alone carry a maximum of six years in prison and/or fines of up to $350,000.
Terry is due in court later this week to account for the parole violation.
[image via St. Louis Police Department]
Have a tip we should know? [email protected]