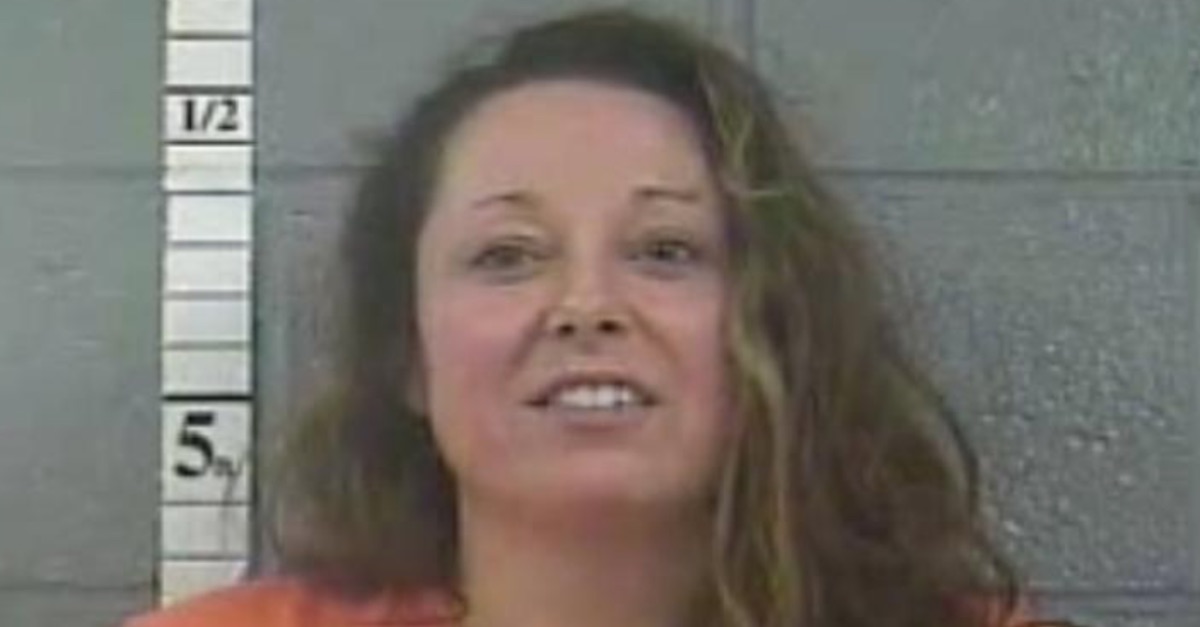 An apparently disgruntled teacher at Bullitt Central High School in Shepherdsville, Kentucky allegedly caused the school to go into a "soft lockdown" after sending text messages police have called "terroristic" in nature.
Dusty Witherspoon, 35, a foreign language teacher at the school, had been suspended for 20 days by the school for currently unspecified reasons. She's accused of ignoring an order to stay off school grounds for the duration of her suspension. WDRB reported that Witherspoon showed up at the school to speak with an administrator, was told she wasn't supposed to be there, left the school, attempted to re-enter the school through another door, and then left a second time.
After that, Witherspoon is accused of sending a threatening text message to a school employee that read as follows: "I'm about to fuck some shit up … if they wanna get ugly it's going to get reeeaaalll ugly. I'm at my limit. I've put up with enough shit. I'm done."
America is generally on high alert these days when it comes to possible threats against schools, and so the message was quickly forwarded to authorities. School officials also put the school in a "soft lockdown" as a precautionary measure.
Even though the text was not directed at anyone in particular, Shepherdsville Police considered it "terroristic" in nature.
Chief Rick McCubbin said that the text "was not specific toward any of the students or any of the faculty or staff, but obviously, it was very agitated, very aggressive, very angry."
"The threats definitely met the criteria of terroristic threatening," he said.
Witherspoon was arrested in the early afternoon on Wednesday and charged with second-degree terroristic threatening and second-degree criminal trespass.
[Image via Bullitt County Jail]
Have a tip we should know? [email protected]