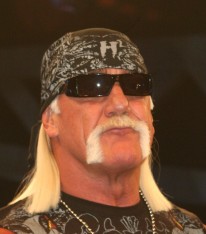 Today, Hulk Hogan will be in St. Pete Court for a hearing surrounding his lawsuit with Gawker. For some background on the case, Gawker published a sex tape of Hogan and his now wife who is the former wife of his best friend, radio shockjock Bubba The Love Sponge. It sounds like a soap opera. It's not.
It's unclear as of yet how Gawker obtained the tape, but Hogan was given permission to search Gawker computers and cell phones for information. He's suing them for $100 million, and Gawker's president believes they'll "more likely than not" lose at trial, but that Hogan will probably be awarded less than he's asking for.
ABC is streaming the hearing; click here to watch it. 
Have a tip we should know? [email protected]