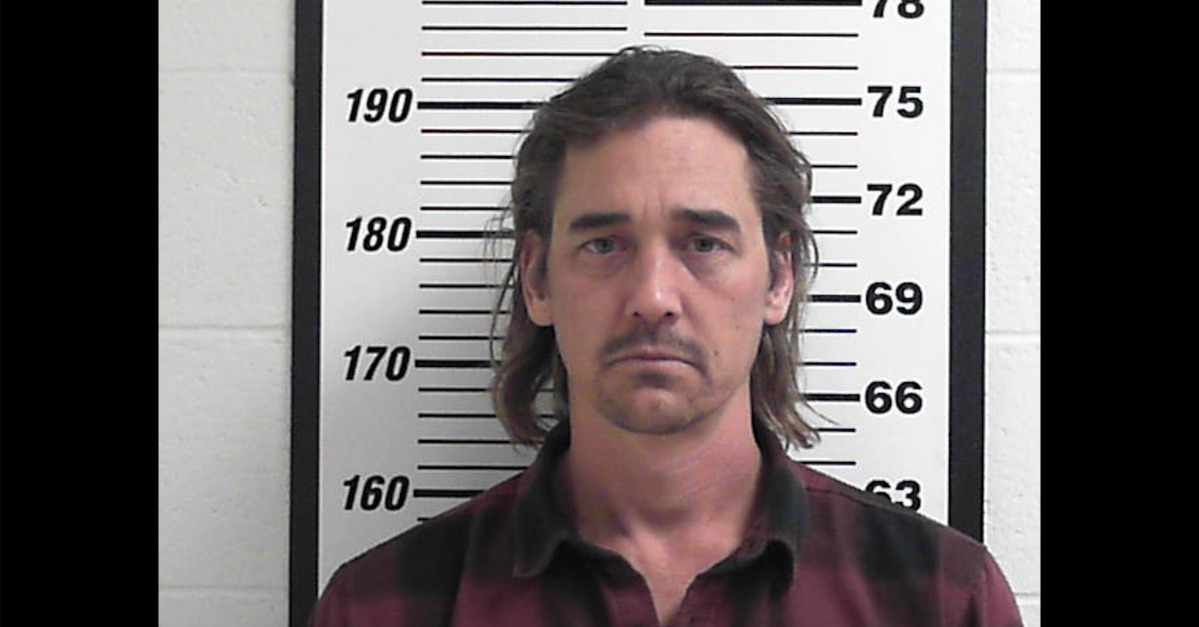 A man from California was arrested in Utah on Tuesday after allegedly biting off a substantial portion of another man's ear over the course of an extended argument about conspiracy theories.
According to a probable cause affidavit obtained by local KSTU 13, Bryan David Boyack took a "large chunk" out of the unnamed victim's ear. The victim is said to have relayed this information to North Salt Lake City Police detectives from a hospital bed in the emergency room on the night in question after police received a call about the alleged attack.
According to the alleged victim, he and Boyack were in a hot tub together when it came up that the victim was employed by a big bank. This prompted an "extremely heated" argument about conspiracy theories and large corporations, according to the affidavit. The victim then told police that he locked Boyack out of his house. This apparently further enraged the alleged biter.
After being locked out, Boyack allegedly threw a tantrum of sorts–taking patio furniture and using it to beat the front of the house. The homeowner then said that he went outside and told Boyack to stop damaging things. This demand allegedly led to the final attack.
According to the detectives' affidavit, Boyack subsequently held down the victim and bit off a piece of his ear. After the biting, Boyack got into his truck and drove away, police said.
Investigators were initially unable to locate Boyack but he later turned himself in and was booked into jail.
Boyack faces various charges, including one count of mayhem, three counts of domestic violence in the presence of a child, one count of criminal mischief, and one count of intoxication.
[Image via Davis County Jail]
Have a tip we should know? [email protected]