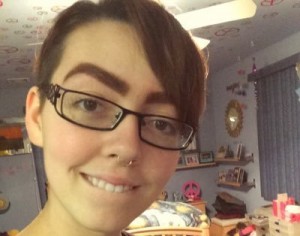 Bethany Koval, 16, faces suspension or expulsion from her New Jersey school after classmates got angry at her anti-Israel tweets. This included such gems as:
Hamas is not extreme: Hamas is just painted that way Hateful rhetoric against Hamas is what allowed the Gaza bombing https://t.co/eprM2ahGHV

— benny (@bendykoval) December 23, 2015
When another Twitter user asked who these kids were, Koval promised to send their names via Direct Message.
This got her in trouble with her principal at Fair Lawn High School. Koval recorded her conversation with him, when he said she might have broken New Jersey's Anti-Bullying Bill of Rights Act.
Here he intimidates me into making a statement without legal presence. pic.twitter.com/P9q6zzRPcV

— benny (@bendykoval) January 6, 2016
Fair Lawn High School's principal, James Marcella, sent LawNewz.com a statement from local Superintendent Bruce Watson. "While pupil confidentiality laws prevents us from identifying or discussing individual pupils, we stress at the outset that at no time have District officials sought to censor or reprimand any pupil for their online speech."
Watson says the state law "obligates" the school to investigate alleged bullying. He says their investigation is ongoing, and "will ensure that all parties involved are given a full and fair opportunity to share their side of the story."
[via Gothamist]
[image via Koval's Twitter account]
–
>> Follow Alberto Luperon on Twitter (@Alberto Luperon)
Have a tip we should know? [email protected]dcrime.com