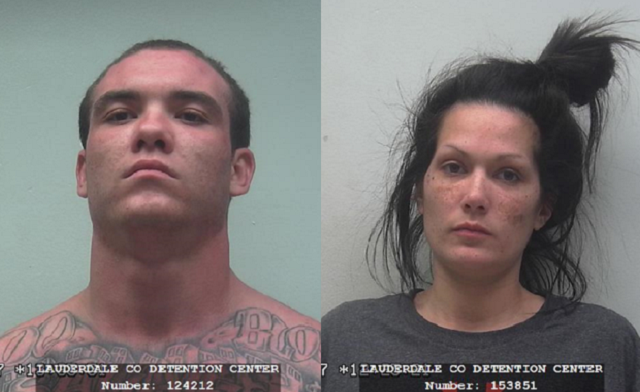 A man and woman could spend the rest of their lives behind bars, all over six dollars. Jacob Ryan and Jessica Long held up an 83-year-old man at gunpoint while he was going for a morning stroll, police say, but all he had on him was a few bucks.
The two suspects left the scene on foot, authorities say, but were found soon after, after officers responded to a report of a fight nearby.
Still, the paltry amount becomes irrelevant when guns are involved. Using a firearm to commit a robbery makes it first degree offense, whether it's for a six bucks or six thousand. Both Ryan and Long were charged with first degree robbery, which carries a maximum penalty of life in prison.
"We are fortunate in this case that the victim was not harmed," Florence Police stated. There is no doubt that this situation could have turned out much worse[.]"
[Images via Florence Police]
Have a tip we should know? [email protected]