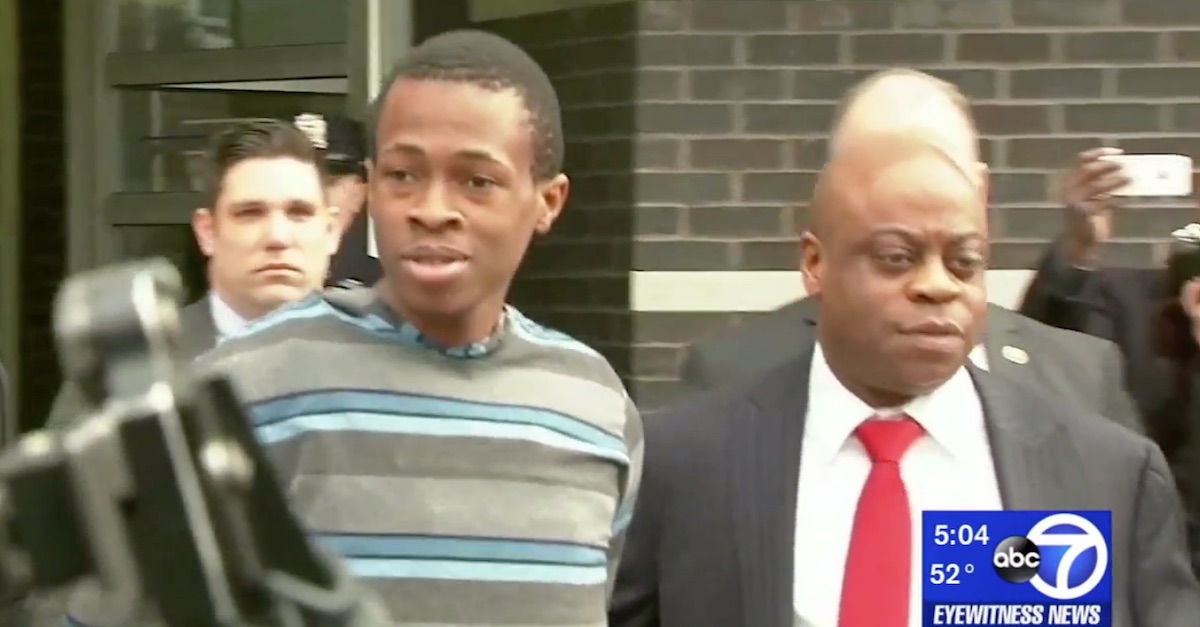 The trial of Chanel Lewis in the murder of jogger Karina Vetrano began Monday. Prosecutors say he fatally strangled and sexually assaulted her in August 2016 in the Howard Beach neighborhood of Queens, New York. She was 30 years old.
The murder was horrific, and her family members showed their grief. Her mother, sister, and aunt gasped, covered their faces, and huddled together at points when images of the victim's body were depicted in court, according to The Queens Eagle.
Cathie Vetrano reportedly sobbed in silence as the prosecution described her daughter's murder.
Assistant District Attorney Brad Leventhal said in opening statements that the killer and victim encountered each other by chance.
"She didn't provoke him," he said according to WABC. "He sees her, and he kills her."
"It was by happenchance that they met," he added. "He placed his hands around her neck and he squeezed and he squeezed."
"He strangled her until she was dead," Leventhal said.
He said that Karina's father Phil Vetrano went out looking for her when she did not return home from her run. In the end, he found her dead in weeds in a nearby park, and yelled in grief.
"He cradled her," he said. "He lifted her."
Prosecutors said they built a strong case against Lewis. When investigators arrested Lewis in February 2017, they said DNA found under Katrina's fingernails led them to the defendant.
On Monday, however, defense lawyer Jenny Cheung said the state's case is weak.
"They are trying to fit a square peg into a round hole," she said. Cheung pointed out there are no eyewitnesses in the case. She also cast doubt on her client's supposed confession, which police got during a 10-hour interview.
"Shortcuts were taken," she said. "The government's evidence is incomplete."
Phil Vetrano is expected to testify for the prosecution.
[Image via ABC7 screengrab]
Have a tip we should know? [email protected]