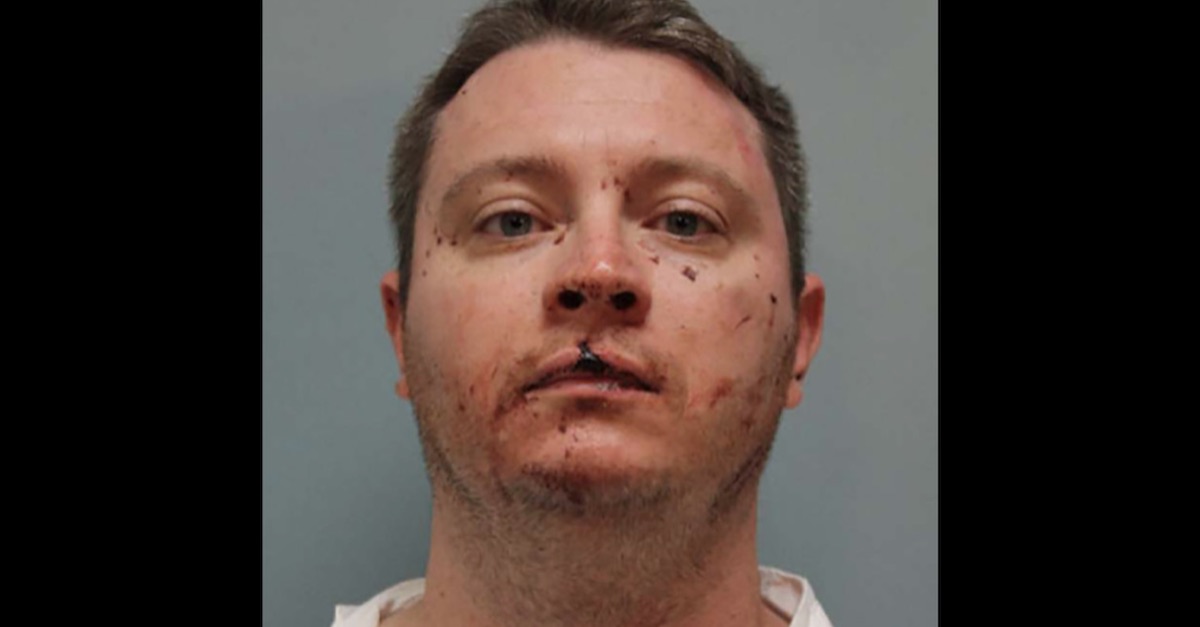 A 34-year-old Texas man who was jailed in recent months for allegedly assaulting his estranged wife is now charged with capital murder. Brian Bullock allegedly stabbed 29-year-old Michelle Bullock and 56-year-old Mark Keil on Sunday in Tomball, Texas, killing them both. Keil, all indications are, was there merely to replace cabinets at the woman's mobile home.
Michelle Bullock had three children who were not present at the home at the time of her death. According to Click2Houston, Brian Bullock was jailed from June 2018 to August 2018 after he was arrested for misdemeanor assault. He was accused of pushing his estranged wife. It was reported that Michelle Bullock got a protective order against him in August and reportedly warned neighbors to stay on the lookout for her ex.
Investigators even said that Bullock had stalked the victim "several times."
Mike Harris, who identified himself as Michelle Bullock's brother, has started a GoFundMe campaign.
"My sister Michelle Ann was murdered by her ex husband. She was greatly loved and has left behind 3 beautiful sons. This is to bring my sister back to Indiana and try and get some custody of my little nephews. Any donations is. Greatly appreciated.  Thank you and God bless," he wrote.
Brian Bullock allegedly fled the scene, but turned himself in "within the hour."
The Houston Chronicle reported that a neighbor called 911 after seeing a fight unfold outside a home. Police found the two victims dead at the scene.
Bullock has been charged with capital murder. He is currently being held at the Harris County Jail without bond.
Harris County Sheriff Ed Gonzalez called this a "tragic case of domestic violence."
[Image via Harris County Sheriff's Office]
Have a tip we should know? [email protected]