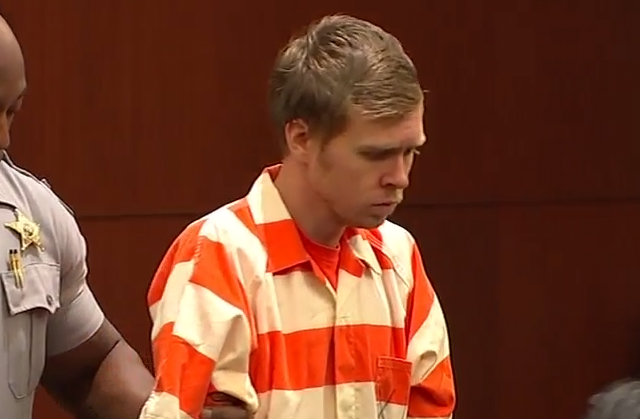 A friend of accused murderer Matthew Phelps believes that cold medicine caused him to kill his wife Lauren Ashley-Nicole Phelps.
"I've taken Benadryl, and I've woken up confused myself," Melanie Duke, a former co-worker, told WTVD in a Thursday report. Interviewed from her home in Bowling Green, Kentucky, she said the defendant is religious, and a good guy. She even let him babysit her kids.
Phelps was arrested after calling 911 on Friday. He claimed to have taken Coricidin, a cough and cold medicine, before the incident.
"I have blood all over me and there's a bloody knife on the bed, and I think I did it," he said. "I can't believe this."
Phelps appeared in a Raleigh, North Carolina court Tuesday.
"I know this is difficult for people to understand but he is going through a terrible trauma," his attorney Joe Cheshire told reporters. "And you know there are all kinds of stages to these things and he's at the beginning of those stages. So there's a lot of trauma to go around in all of this in all of these cases always."
[Screengrab via WTVD]
Have a tip we should know? [email protected]