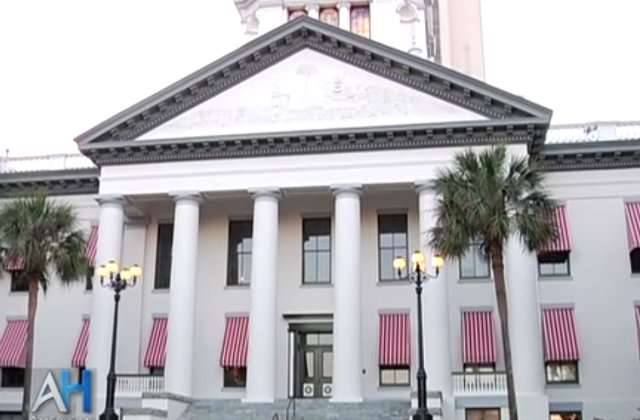 Florida lawmakers are considering a resolution to declare porn a public health "risk," according to The Orlando Sentinel. The House Health & Human Services Committee approved it Thursday, 18 to 1.
"Research has found a correlation between pornography use and mental and physical illnesses, difficulty forming and maintaining intimate relationships, unhealthy brain development and cognitive function, and deviant, problematic or dangerous sexual behavior," said sponsor Rep. Ross Spano (R-District 59) before the vote.
The resolution says risks include increased demands for prostitution, and children being exposed to porn at young ages. It also states that kids who see porn are at a "higher risk of developing low self-esteem, an eating disorder, and a desire to engage in dangerous sexual behavior."
Rep. Cary Pigman, who is a doctor, voted no, saying the the state should pay attention to more pressing issues.
"We have problems with hypertension, with obesity, with diabetes, with Zika," he said, according to the Sentinel. "We have a whole list of things that are important medically. I'm not so sure that we need to spend legislative time annunciating a specific complaint when we have others that are far more pressing."
The Florida Senate has yet to consider a similar resolution in committee.
Utah Gov. Gary Herbert, a Republican, signed a resolution in 2016 calling porn a "public health crisis."
[Screengrab of the Florida Capitol building via C-SPAN 3]
Have a tip we should know? [email protected]