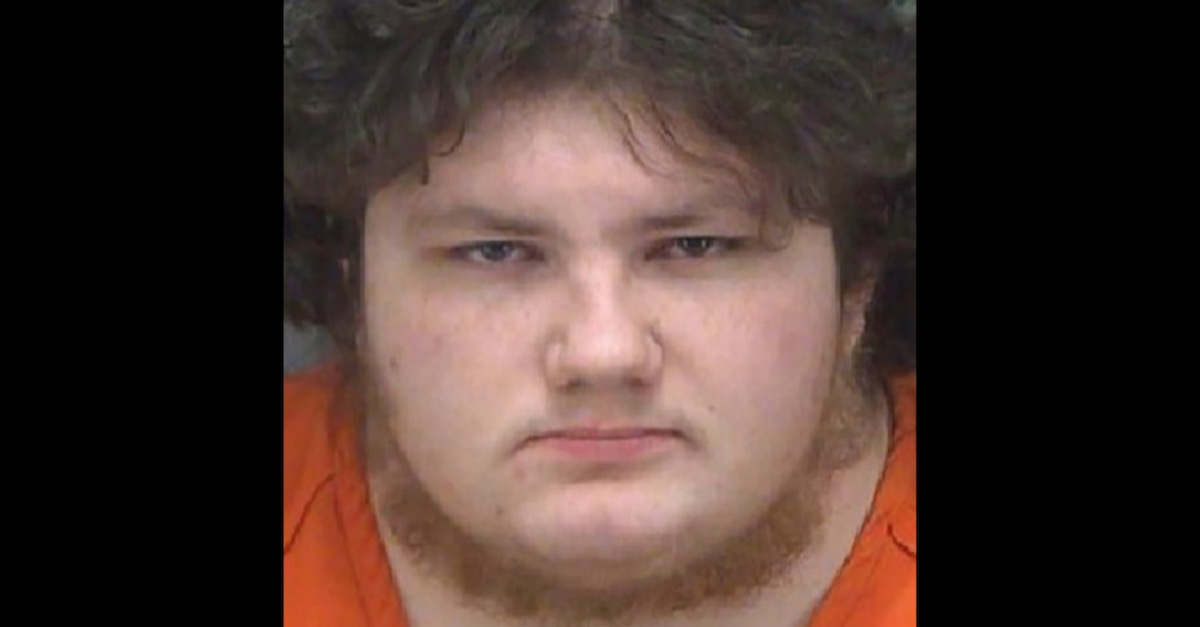 Pinellas County Sheriff's detectives say that Christian Stewart Oscar Nichols, 21, has been arrested after he was allegedly caught on video wearing a dog costume and having sex with a Siberian husky.
The surreal press release describes how police became privy to the sordid affair allegedly involving the Florida man.
Detectives originally arrested Nichols on Feb. 11, 2019, after he allegedly video recorded himself having inappropriate sexual activity with his Siberian Husky dog and shared it on the internet. He was first investigated on January 25, after an unidentified person notified authorities of a video online. Nichols was then accused of aggravated animal cruelty in the form of filming himself having sex with a dog named Ember.
Authorities say Nichols was wearing a black and white Husky costume while engaging in unlawful sexual activity with the animal. They would add that the dog was "clearly in distress" and hit with a sex toy when it attempted to run away.
Detectives assigned to the Crimes Against Children Unit then charged the 21-year-old Nichols with 10 additional criminal charges for Prohibition of Certain Acts in Connection with Obscene Materials. The new charges are a result of numerous videos found by detectives inside Nichols' bedroom. Detectives say the videos depict unidentified persons having inappropriate sexual activity with dogs.
Detectives said that Nichols admitted it all when they approached him on February 11. Ember and another dog were removed from the home.
Nichols, who is from the city of Oldsmar, remains at the Pinellas County Jail.
[Image via Pinellas County Sheriff's Office]
Have a tip we should know? [email protected]