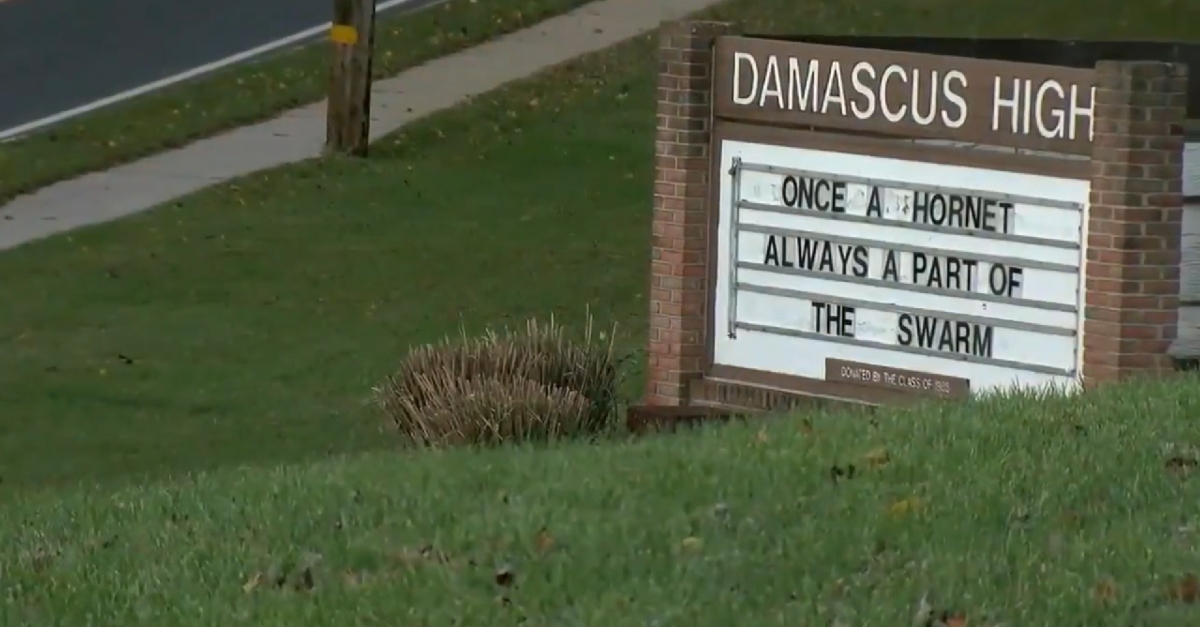 Five football players at Damascus High School in Maryland have been charged with raping their teammates with a broomstick as part of some so-called tradition. Four of them are being prosecuted as adults.
A total of four teammates were assaulted, charging documents say. According to authorities, "Victim B" was the first to be assaulted. He reportedly claimed that someone turned off the lights to the freshmen locker room on October 31. He said that he was grabbed by the shoulders, threw him to the floor, and had his feet held down. Then, while he was wearing boxer shorts, the attackers assaulted him with the broomstick, according to the report.
The rest of the attacks allegedly played out the same way: the attackers would pin down or otherwise apprehend the teammate, then apply the broomstick. One teen claimed that his hooded sweatshirt was put over his head, and he was punched, knocked back to the ground, and stomped.
When confronted by cops, one of the suspects allegedly said that they used the broom to scare freshmen, and that it had always been in the locker room. Another said the broom was from, in the document's words, "generations ago."
Shelly Brown, an attorney for one of the defendants being charged as an adult, described her client as a "15-year-old child." In a brief phone interview with Law&Crime, she said he belonged to a loving family, and was a participant in his church.
"Let us remember that he is presumed innocent," she said.
She said that after the U.S. Supreme Court case Roper v. Simmons (which found the death penalty to be unconstitutional for minors), children should be treated differently under the law.
David Felsen, a lawyer for one of the other 15-year-old defendants, said that it is more appropriate for this case to play out in juvenile court, not adult court. He told Law&Crime that his client has never been in any kind of trouble before at all, and said juvenile court would have more services for the defendant.
The other two suspects being charged as adults did not have attorneys of record. All four are scheduled for a preliminary hearing to take place Friday. A fifth suspect is being tried as a juvenile.
"I know many of you have questions about these allegations," Montgomery County Superintendent Jack Smith said in a statement this month. "The Montgomery County Police Department's investigation related to these serious charges is ongoing; therefore, to avoid interfering with their work, I cannot share any additional information at this time. However, please know that MCPS is fully cooperating with law enforcement."
He called the alleged behavior "disturbing, inappropriate and unacceptable."
[Screengrab via ABC 13]
Have a tip we should know? [email protected]