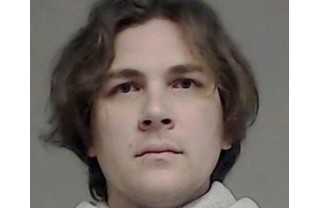 On Wednesday, officials in Collin County, Texas issued an arrest warrant for Michael Thedford, 33, in the death of his 6-month-old daughter, WFAA reports.
According to the warrant, Thedford allegedly left the girl, Fern, in his car, after leaving his two older children at a daycare on Tuesday morning. Fern was meant to join them, but couldn't because she had a virus, a grandfather reportedly said.
But Thedford allegedly forgot her in the car, and took a nap at home. Four hours passed, according to the warrant, he discovered Fern unresponsive in the car.  In an attempt to save her, he reportedly put her in the refrigerator "for an undetermined length of time prior to calling 911." He also attempted to revive her with CPR, but Fern had passed away by the time sheriff's deputies arrived at the scene.
Thedford was arrested Tuesday, and faces one count of manslaughter. He is out of jail after posting at $20,000 bond. Child Protective Services are investigating, but his other children remain with their parents.
Convictions for manslaughter, a second-degree felony in Texas, can net offenders a prison sentence as high as 20 years, and a maximum fine of $10,000.
–
Follow Alberto Luperon on Twitter (@Alberto Luperon)
Have a tip we should know? [email protected]