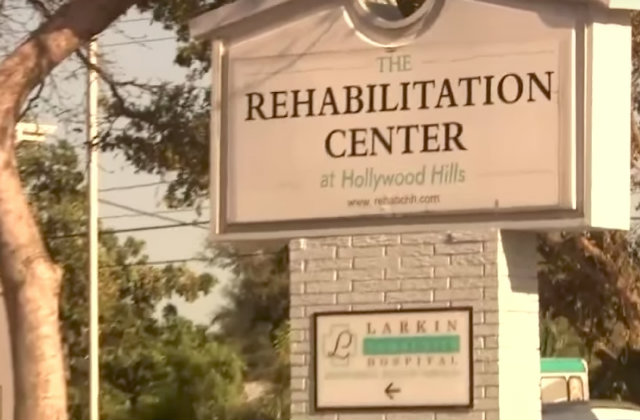 Eight people reportedly died in one week at the same nursing home in Hollywood, Florida. A new lawsuit filed Friday morning says it was because of neglect. Attorneys for the family of 99-year-old Albertina Vega now want surveillance records, documents and other material from the Rehabilitation Center at Hollywood Hills to be preserved. Lawyers John Leighton and Max Panof, of the Leighton Law Firm, say she died at the nursing home because she spent days without enough air conditioning following Hurricane Irma.
"Mrs. Vega died when she was neglected in the stifling heat inside the nursing home when the air conditioning was known to be inoperable," they said in a press statement obtained by Law Newz. "Instead of caring for Mrs. Vega or transferring her to Memorial Hospital across the street, she was left to die."
Vega was reportedly found dead Wednesday morning at 3 a.m., but the lawsuit says nursing home staff learned about the air conditioning problems on Sunday.
The facility took meager measures by situating only a few portable air "coolers" throughout the entire 81,000 square foot facility. Rather than taking significant proactive measures to safely remove its residents or establish a non-hazardous environment for the residents, the REHABILITATION CENTER AT HOLLYWOOD HILLS allowed its residents to swelter in the heat, and reside in unsafe and unsanitary conditions
As for the other residents, the complaint says they were "eventually transferred to Memorial Hospital across the street with injuries associated with and/or caused by high temperatures and neglect."
Law Newz reached out to the nursing home for comment, but they didn't respond by press time. We will update when they supply a statement about the lawsuit.
The authorities are already involved. Local 10 says Gov. Rick Scott ordered the Agency for Health Care Administration to issue an emergency moratorium for the nursing. That means it can't admit any more patients, at least until the moratorium is lifted. Scott also talked the agency and the Department of Children and Families to investigate the nursing home. Hollywood police are also investigating.
The deaths of seven others are being looked into as well: 78-year-old Carolyn Eatherly; 92-year-old Miguel Antonio Franco; 71-year-old Estella Hendricks; 96-year-old Manuel Mario Medieta; 71-year-old Gail Nova; 84-year-old Bobby Owens, and 84-year-old Betty Hibbard. All of them are suspected to have died because of a lack of air conditioning.
Nursing home spokeswoman Raelin Storey told the outlet one of them died Tuesday, and the other six passed away Wednesday. 145 patients were evacuated from the building. 141 of those were taken in by Memorial Regional Hospital.
Records obtained by Stat show that the nursing home was cited twice by federal authorities for violating requirements over its backup power.
[Screengrab via WSVN]
Have a tip we should know? [email protected]