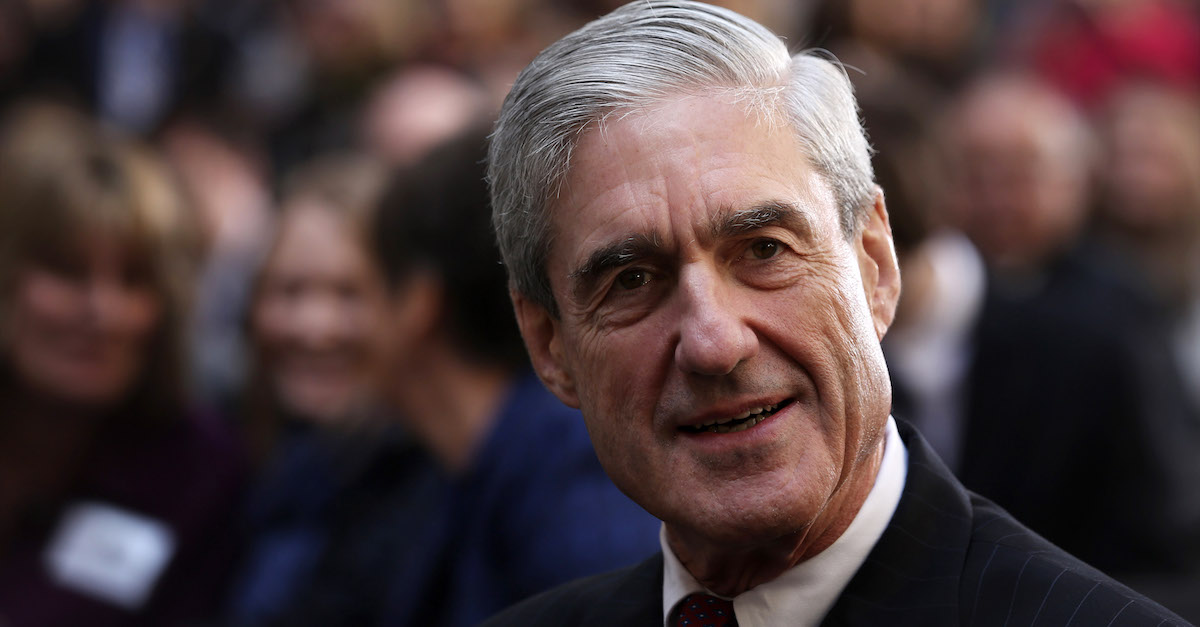 Remember Jacob Wohl? If not, now you will. Recall: Wohl attempted to lodge a false sexual assault allegation against special counsel Robert Mueller late last year only to see the whole enterprise unravel at the last minute as the alleged accuser failed to show for the disastrous press conference.
Instead, during that media spectacle, Wohl and GOP fundraiser/attorney Jack Burkman leveled various fabricated claims against Mueller, complained about Twitter corn cob memes and misspelled the name of the woman they claimed to represent.
New information, however, suggests the apparent attempt to smear Mueller with a sexual assault hoax was even more blinkered than originally reported.
A Tuesday USA Today profile of Wohl by Gus-Garcia Roberts gets the one-time false accuser on the record for the very first time. Her name is Carolyne Cass.
A Los Angelino, Cass says she met Wohl on Craigslist. When the two met, however, Wohl apparently gave his name as Matthew Cohen. Wohl's alter-ego, Cohen, claimed to have been trained by Israeli intelligence forces–though it's not clear whether he meant Shin Bet or Mossad–and agreed to provide such services so as to help her with "unscrupulous characters ripping me off."
That arrangement didn't actually go anywhere. After Cass paid Wohl-Cohen $2,000, she says he performed no work whatsoever and instead offered Cass employment at his fake intelligence agency. She spoke on the phone to several other individuals but now believes all of those people were fabricated by Wohl as well.
Cass told USA Today that she eventually realized that Wohl et al. "needed a credible female to put on the line" and make false allegations against Mueller.
So where did those allegations come from? Wohl and his team allegedly concocted it out of thin air. As for the documentation they claimed to have in their possession containing Cass's signature and those alleged allegations? "They made it up," she told the outlet. "They wrote it and docu-signed it."
When the man she knew as Cohen attempted to have Cass speak at the press conference, the fake victim says she "escaped." Only later would Cass learn that her point of contact from the Surefire Intelligence firm was actually Jacob Wohl.
"He completely lied to me," she said.
Wohl still maintains that Cass is a "real accuser." But, according to USA Today, when Wohl was presented with Cass's version of events, he cut a recent interview short and claimed that he was hamstrung from discussing the incident further because of a non-disclosure agreement (NDA) between himself and Cass.
Asked about that alleged NDA, Cass replied that no such agreement actually exists either.
[Image via Alex Wong/Getty Images]
Have a tip we should know? [email protected]