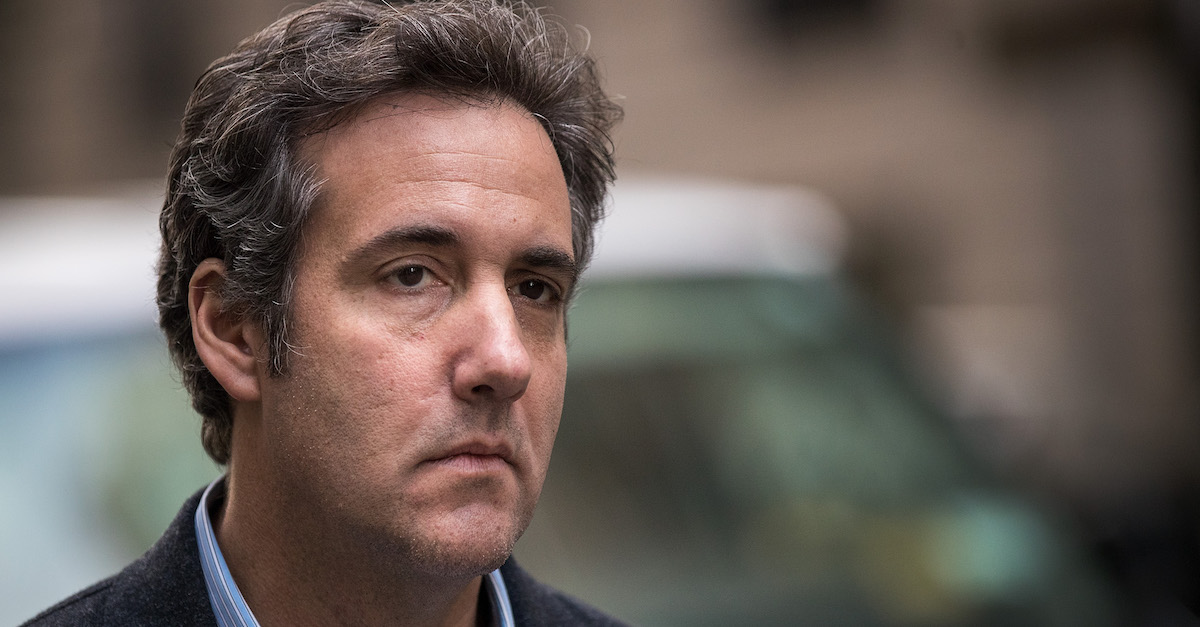 President Donald Trump's former lawyer Michael Cohen is now a former lawyer, period. According to New York Attorney Grievance Committee documents, Cohen has officially been disbarred. This was announced via the release of an order by the Appellate Division's First Department, stemming from a motion by the Attorney Grievance Committee.
This is not exactly a surprise, given Cohen's conviction for crimes including bank and tax fraud, campaign finance violations, and lying to Congress. Cohen is set to begin a three-year prison sentence this spring. The Attorney Grievance Committee moved to have Cohen's name stricken from New York's roll of attorneys "based upon his conviction of a felony, or, in the alternative, determining that the crimes of which he has been convicted constitute 'serious crimes,'" according to the court's order.
The court ruled that Cohen's disbarment is retroactive to Nov. 29, 2018, "the date [Cohen] ceased to be an attorney as a result of his conviction of the crime of making false statements to Congress in violation of 18 USC 1001(a)(2), a federal felony."
The news comes as Cohen is currently in Washington, D.C. for three hearings before Congressional committees. His appearance before the House Oversight Committee—the only hearing to be public—has been eagerly anticipated, as Cohen is expected to reveal information related to his past lies, as well as Trump's business practices. Trump supporters are expected to point to the aforementioned conviction for lying to Congress as evidence that his testimony should not be taken seriously.
According to an archived version of his bio from the website of his old firm Phillips Nizer, Cohen had only been licensed in New York, meaning he is now unable to practice anywhere.
The announcement comes on the same day that aspiring attorneys in New York are sitting for the first day of the February Bar Exam.
[Image via via Drew Angerer/Getty Images]
Have a tip we should know? [email protected]