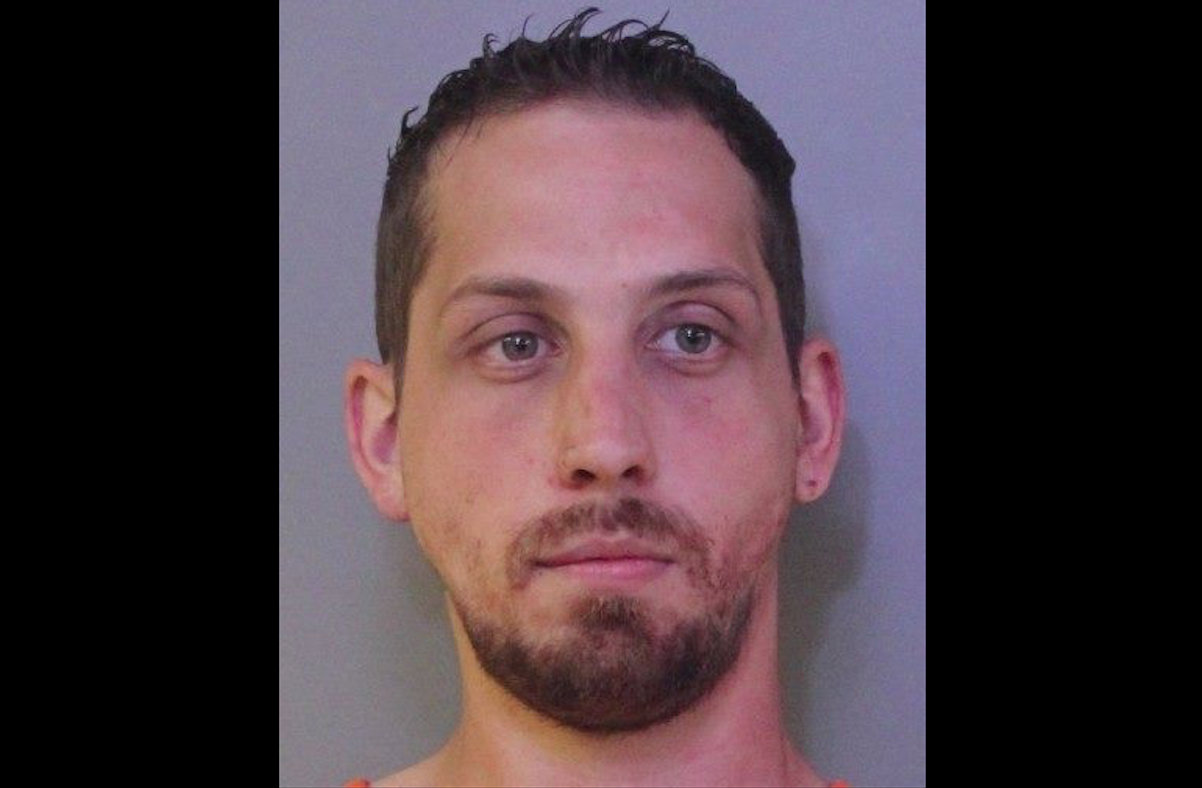 This new story out of Florida features several layers of ridiculous. Here you have a man named Richard Palmer. The 26-year-old remains at Polk County Jail pending trial for molesting a girl under the age of 12. According to the local sheriff's office on Wednesday, he tried to have her and two other people killed in order to stop them from testifying in court. Palmer now faces charges of two counts of solicitation to commit murder, and one count of solicitation to commit arson.
Palmer brought his plan to a cellmate, according to the Polk County Sheriff's Office. He asked if this man knew anyone who would kill the girl and two other witnesses in the molestation case. The plan was to kill all three, and burn down their home to eliminate evidence. He even made a hand-drawn map of the residence, showing landmarks and the interior layout. In return for killing the victims, the hitman would get $15,000 and what Palmer described as a sport car.
According to authorities, he choose the wrong cellmate for help. That inmate told law enforcement about the plot, deputies said. He gave them Palmer's map, and investigators worked out a plan to get more evidence. According to the PCSO, the other inmate introduced Palmer to an undercover detective over the phone. This detective posed as a hitman. Palmer allegedly gave him directions, and promised a sports car as payment, as well as cash in advance. Deputies said Palmer wired the detective $100 via Western Union.
Authorities also said there is evidence on tape because Palmer and his cellmate were recorded by detectives. From the PCSO news release:
Detectives also recorded a conversation between Palmer and his cellmate, where Palmer used the coded phrase, "Exterminate all Jews," referring to his people (victims) in the neighborhood. It was during this conversation that Palmer acknowledged drawing the map.
Palmer was originally charged in 2013 for lascivious acts on a child under 12 years of age, and extradited from Ohio to Florida in 2015, said the sheriff's office. He posted bail, but has been locked up since last September because, they said, he attacked a law enforcement officer and arrested arrest. That resulted in his pre-trial release being revoked.
Palmer will get a chance to contest these new charges in a hearing scheduled for Thursday.
[Screengrab via Polk County Jail]
Have a tip we should know? [email protected]