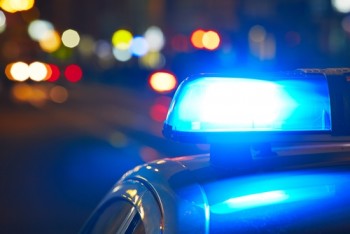 A Brooklyn man's "series of bad decisions" earned him the distinction of being the only person arrested during the NYC travel ban, according to a spokesman for the NYPD.
After the travel ban went into place, NYPD officers spotted a white Lexus blow through two red lights at a high rate of speed in the middle of the blizzard.  Officers managed to stop the vehicle 86th Street and Avenue U in Gravesend and identified the driver as Aleksey Tsvetkov, 36, of Bergen Beach, Brooklyn.
When officers approached the vehicle, they noticed Tsvetkov smelled strongly of alcohol, had a "flush complexion" and "watery eyes".  He refused to take a breathalyzer and was placed under arrest for DWI.  A subsequent search of his automobile also revealed marijuana and an unidentified controlled substance.
Tsvetkov now faces six charges, including criminal possession of a controlled substance, reckless driving, DWI, unlawful possession of marijuana, refusal to take a breath test, and violation of the travel ban order.
Dozens of other motorists were only ticketed for violating the travel ban, according to a department spokesman.
[h/t New York Times; image via shutterstock]
Have a tip we should know? [email protected]