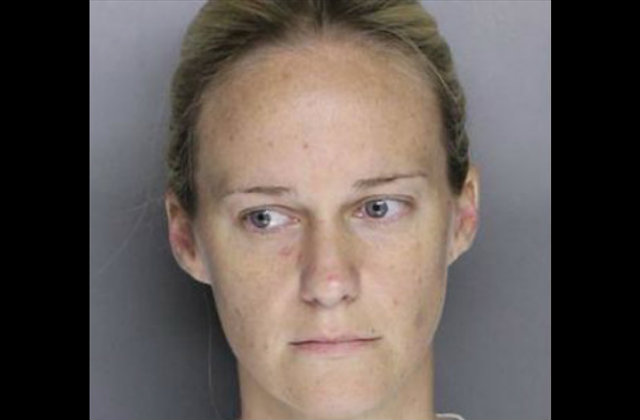 An ex-Philadelphia teacher was arrested again Tuesday after authorities made a new claim about her alleged sexual assault of a 16-year-old male student. Investigators originally said that 38-year-old Melissa Bonkoski only kissed the victim, let him touch her breast, and simply talked about oral sex. That changed after the teen reportedly told authorities in a follow-up interview they had actually had sex, said the Chester County District Attorney's Office.
Bonkoski was originally booked on August 16, and soon after resigned from Owen Jr. Roberts High School in West Philadelphia. All told, she faces institutional sexual assault, unlawful contact with a minor, unlawful use of a communications facility, and corruption of minors.
The alleged victim started talking to police after his girlfriend learned about text messages that Bonkoski sent him. According to him, he and the teacher had sex in December 2016, but he cut off contact with her soon after, in January.
Bonkoski kept trying to say in touch with him, sending him texts, authorities say.
"I was kinda hoping you would have called me back last night," she allegedly wrote in a March 3 message sent at 5:53 a.m as reported by the Philly Voice. "I really needed to talk."
In another text sent in the following weeks, she wrote "Whatever you do, please don't shut me out. Not now. I'm begging you."
Investigators say Bonkoski admitted to using a burner phone, which she thought was "smart."
Law Newz could not reach her for comment.
[Mugshot via Chester County]
Have a tip we should know? [email protected]