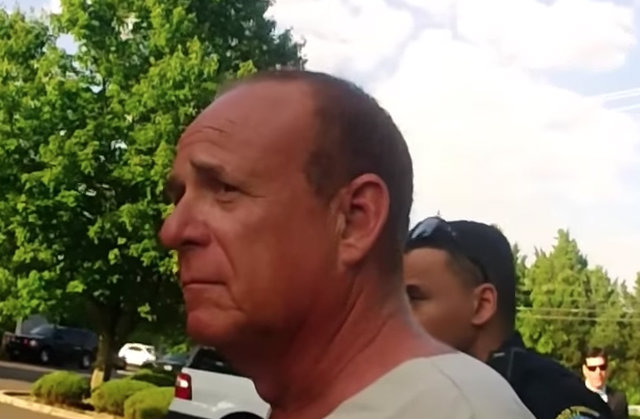 There are several layers of crazy surrounding the 2012 killing of radio show host April Kauffman, but let's start off with the new development. Dr. James Kauffman, her widower and the man allegedly behind her death, died in a possible suicide while locked up and awaiting trial for the murder, according to a report by NBC10.
#BREAKING: Doctor James Kauffman dead of an apparent suicide, spokesman for Hudson County Correctional Facility confirms. Found deceased in his cell at approximately 9:20 this morning. @NBCPhiladelphia @911__ICE @AtlanticCity911 @LyndaCohen @Route_40 @brian4NY @CydneyLongNBC10

— Ted Greenberg (@tedgreenbergNBC) January 26, 2018
The prison did not explain the cause of death.
April Kauffman was found shot and killed in Linwood, New Jersey. Prosecutors said James, an endocrinologist, was running a drug ring with a biker gang. April found out about it, they said. The marriage was heading towards a divorce, and she threatened to expose the scheme, so her husband and Ferdinand Augello, 61, allegedly started looking for someone to kill her. Investigators said they paid over $20,000 to Francis Mulholland. He entered her home while the door was left open, and committed the deed, prosecutors said.
James Kauffman, 69, was arrested last June on weapons charges. Body cam footage released by the Atlantic County Prosecutor's Office shows cops apprehending him at his Egg Harbor Township office. The thing is, they weren't even planning on arresting him. They were just executing a search warrant, prosecutors said. His response: "No, no, I'm killing myself," then pulling out a Ruger 9mm handgun.
Officers insisted they only had a search warrant. "I don't believe it," he said, standing in the entrance of his office.
"I'm not going to jail for this," he said.
You can see this all happen in the first two minutes or so of the video below.
The incident ended without bloodshed after a hostage negotiator talked him into surrendering.
Kauffman and Augello were charged for April's murder, in addition to racketeering, on January 9. Kauffman was found dead Friday morning.
Mulholland won't be charged: He died of an overdose in 2013, authorities said.
Correction – January 26 at 3:11 p.m.: An earlier version of the article incorrectly stated that the body cam footage was recently released. That was true of the YouTube embed, but the video itself was first published last June.
[Screengrab via Atlantic County Prosecutor's Office]
Have a tip we should know? [email protected]