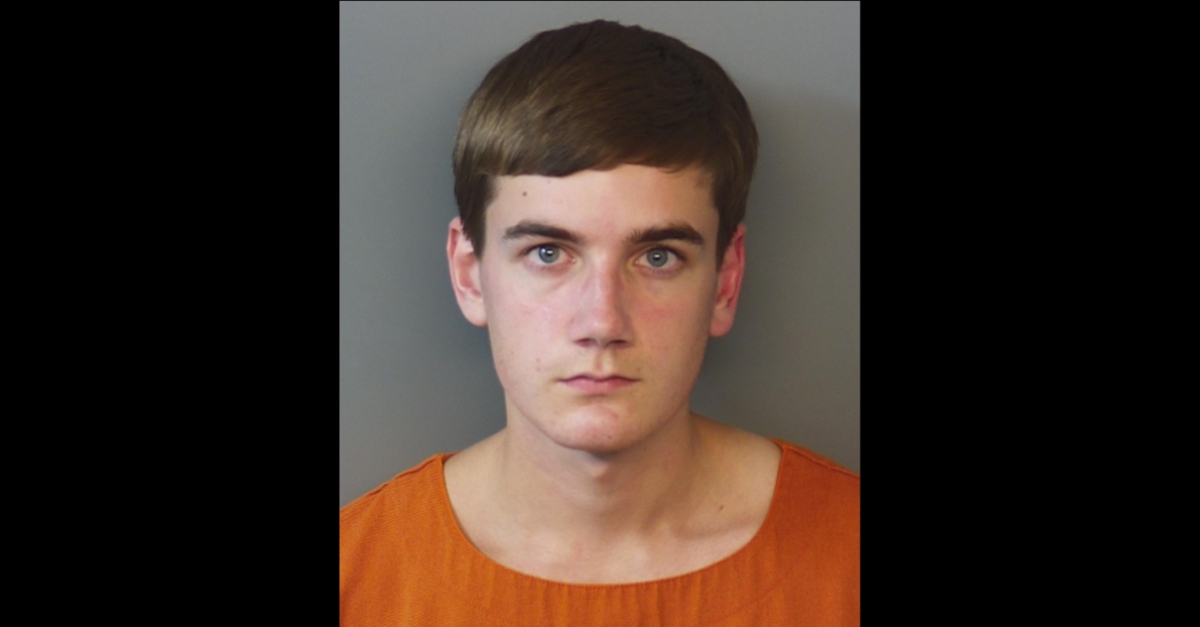 An Indiana teen is being charged as an adult after he allegedly bullied female students into sex acts. 17-year-old Levi Stewart, a student at Plainfield High School, is charged with two counts of rape, and is set for trial.
Prosecutors say that investigators interviewed four female classmates, according to the Indianapolis Star. The girls–ages 16, 17, 17, and 18–told similar stories, police say. Stewart was "threatening, intimidating and harassing young female students in his classes to engage in sexual activity with him," according to a probable cause affidavit.
The 16-year-old, for example, told cops that he'd hit her or slap her if she turned him down. In one incident, he put his hands around her neck and yelled at her, according to the affidavit obtained by the outlet.
A student told police that the suspect allegedly forced her to perform oral sex.
"Do it," he allegedly said after forcing her down to his lap, according to Fox 59. "You're already down there."
Stewart allegedly threatened to kill himself when a girl attempted to break up, according to WTHR.
The investigation reportedly started after students tipped off Plainfield High administrators in August about Stewart "harassing and touching" girls.
School district spokeswoman Sabrina Kapp told the start that administrators cooperated in the investigation, but added they don't anticipate making anymore comments on this.
Court records by Law&Crime show that Stewart is charged with two counts of rape when compelled by force or imminent threat of force, a third-degree felony. He is out on bond. A trial is scheduled for December 10. His attorney of record did not immediately return a request for comment Wednesday afternoon.
[Mugshot via Hendricks County Sheriff's Department]
Have a tip we should know? [email protected]