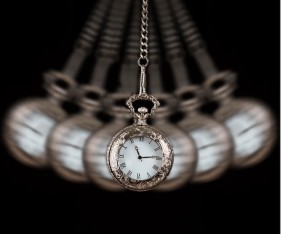 A former Ohio lawyer pleaded guilty this week to multiple charges related to his use of hypnotic methods to control six women for his own sexual gratification.
When the story first surfaced back in 2014, the Lorain County Bar Association filed an emergency motion to revoke attorney Michael W. Fine's law license.  The motion provided some of the rather unsettling details surrounding the allegations in this case.
For example, one of Fine's clients allegedly described how after leaving his office "she was wet in her vaginal area, that her bra was disheveled, and that she could not recall the entire duration of the meetings."
When this client first went to police, she was apparently told to find a different lawyer.
Undeterred,  the anonymous client ("Doe 1") decided to secretly record the interactions with Fine, including one where she was put in a trance.  The emergency motion provides the following brief summary of one recording:
The October 10, 2014 conversation began with discussions about normal legal matters and then turned into questions about where Doe 1 was and whether she was alone. [Fine] then began to use 'code' words that induced Doe 1 to enter a trance-like stage.  Throughout pages 16 through 28 of the Transcript, Fine engaged in a sexually charged discussion with Doe 1 wherein he discussed her 'coming,' having 'pleasure and arousal and excitements … 'the most massive, most incredible, most powerful whole body orgasm in your entire life,' … that [Fine]  is Doe l's 'teacher,' … and that their conversations are 'private conversations between us, nobody else, just us, right,' that she is 'being made love to by the world's greatest lover,' that she will not 'cancel her next meeting,' and that all she will remember about their conversation is that 'we talked about legal matters.'
Armed with the recording, the anonymous client (Doe 1) returned to the police department and an investigation was quickly opened.
The Chronicle Telegraph newspaper reported what happened next.
The recordings apparently got the attention of police officers, who persuaded Doe 1 to wear a wire for one more meeting.  According to the report, Doe 1 went into the office wired up as officers listened nearby.  When Fine began to put Doe 1 into a trance, officers raided the office and arrested Fine.
As the story became public, Lorain County Prosecutor Dennis Will said his office was flooded with phone calls from women who spoke of similar experiences. A massive investigation was then opened and ultimately prosecutors brought charges for Fine's actions against six women.
Fine surrendered his law license last year and is now barred from practicing law.
The criminal side of the case came to an end on Monday when Fine pleaded quilty to five counts of kidnapping and one count of attempted kidnapping — all five charges also carried a sexual motivation designation.  Under the agreement, Fine is expected to be sentenced to 12-years in prison.  Prosecutors also dropped a number of additional charges that Fine would've faced had the case gone to trial next week.
The sentencing hearing is November 7.  Fine is expected to serve at least 12 years in prison under the terms of the plea deal.  He will also be required to register as a sex offender.
Several civil lawsuits have also been filed and are currently pending against Fine.
[image via Alta Oosthuizen/shutterstock]
Have a tip we should know? [email protected]