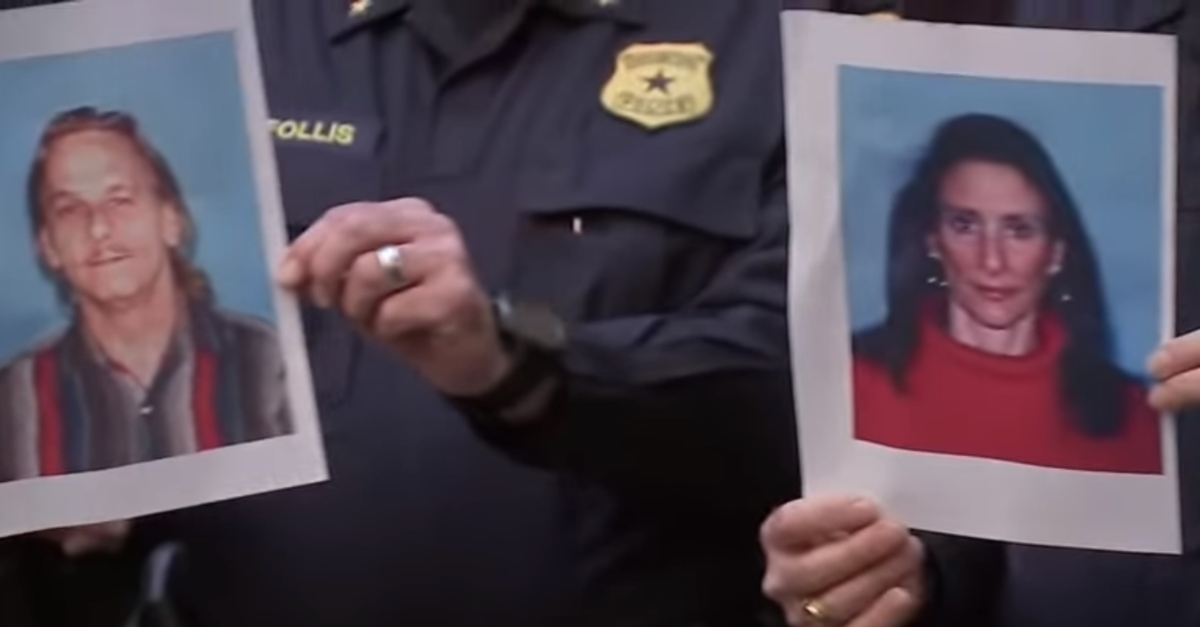 A Houston police narcotics detective involved in executing a no-knock search warrant last week has been relieved of his duty amid fallout from the incident, according three law enforcement sources cited by KHOU. The 22-year veteran had to hand over his badge pending an internal affairs investigation, but the outlet said it was unclear why he's temporarily off the job.
Two drug suspects–Dennis Tuttle, 59, and Rhogena Nicholas, 58–were killed, four officers were shot, and a fifth was injured as a result of the no-knock warrant issued on Jan. 28 in Houston, Texas. Scrutiny, however, reportedly rests on the credibility of details in the affidavit. Cops said they received information about suspected drug dealing at a residence.
According to the police statement, a confidential informant went to the home on Jan. 27, met a man there, and returned to the affidavit author with heroin. He alleged that the man had a gun and was selling a substantial amount of heroin. The informant was declared clean of drugs before the sting and was described as credible, having helped officers on at least 10 prior occasions.
But cops didn't find heroin at the residence. In a press conference last week, Acevedo said officers recovered marijuana and a "white powdery substance" that was either cocaine or fetanyl, as well as some firearms. Officers reportedly say this was a small amount of drugs.
The detective who was relieved of duty is reportedly not the author of the affidavit, nor was the senior case agent who was shot in the face.
Acevedo said officers made a no-knock entry at Tuttle and Nicholas' home. He said they came under fired as soon as they entered. A pitbull charged an officer, who shot and killed the dog. Tuttle fired at cops with a .357 magnum revolver and Nicholas tried to grab an officer's shotgun. The shootout ended with the suspects dead, Acevedo said.
Neighbors voiced shock at the incident, and voiced skepticism at the allegations against Tuttle and Nicholas.
"It's always just them two and their three dogs," said one person on background. "There was never traffic at that house. Never."
Acevedo released a statement on Thursday, urging the public to reserve judgment. Houston Police Officer's Union President Joe Gamaldi, who faces calls to step down because of incendiary statements made after the shooting, likewise told KHOU that they didn't want people to "read into" the detective being relieved of duty.
"A lot of times people get relieved of duty and nothing happens," he said.
[Mugshots via Houston Police Department; screengrab via ABC 13]
Have a tip we should know? [email protected]