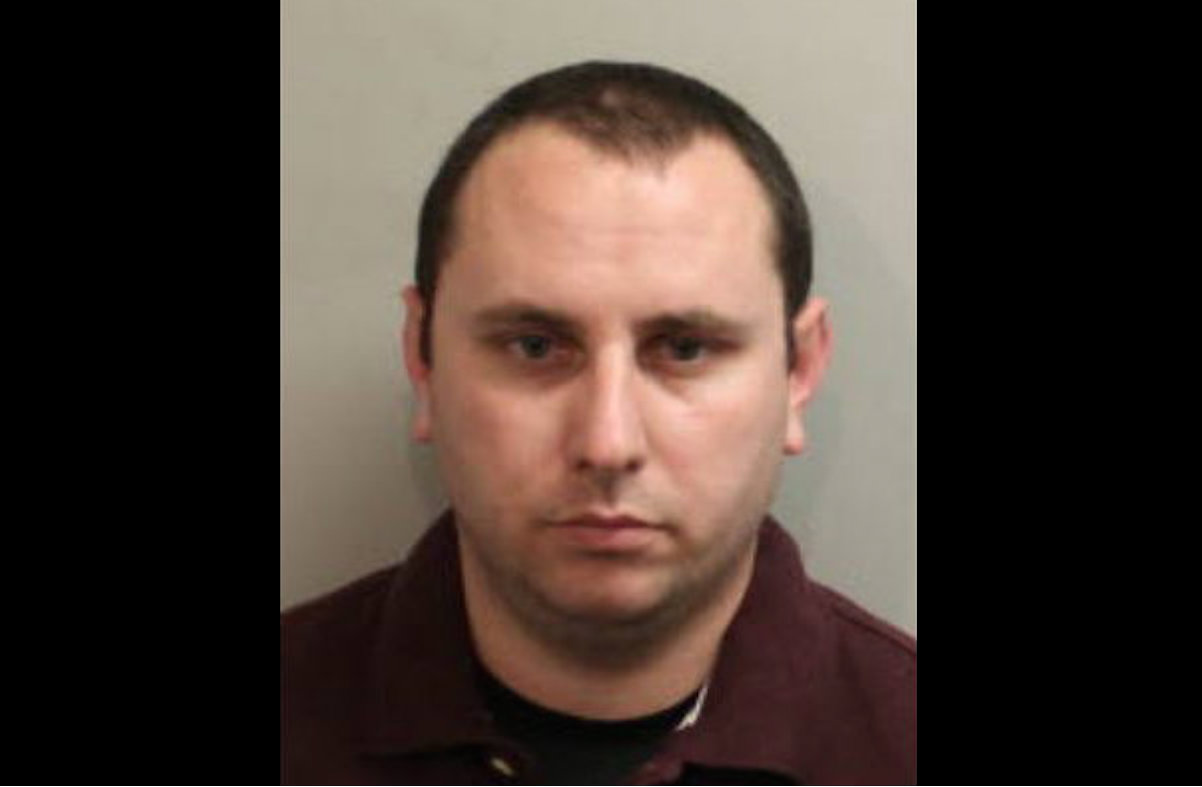 In Florida, the Leon County Sheriff's Office terminated a deputy who allegedly coerced a woman to bare her breasts. Jarrett Broughton was fired on Friday, and booked for aggravated assault with a deadly weapon, according to court documents obtained by Law&Crime.
The crime happened during a ride-along that began Sept. 20 and ended just after midnight on Sept. 21, the affidavit said. The alleged victim, a woman pursuing law enforcement work, went on a ride-along with Broughton. He took her on calls through the area, and they got to chatting about her career goals. She seemed bored, and so he suggested they play "truth or dare," the affidavit said. She asked if he ever used his position to intimidate anyone, and he said no. Broughton allegedly turned the conversation in a sexual direction, and dared her to bare her breasts. She declined.
Later, he asked her about her sex life, and told her he regretted his marriage, and gave her some advice: don't ever get hitched. Time passed, and they responded to a house alarm call. After that, Broughton brought the woman to a national forest, telling her they would look for anyone "down the small trail fooling around." It was night, the affidavit said. Broughton was allegedly swinging his baton below his waist, and asked the woman several times to bare her breasts. She declined again. He allegedly asked once again after several minutes, leaning toward her with his baton at his shoulder.
The woman finally showed him her breasts because she felt like she didn't have a choice and was afraid of what Broughton might do since he was armed with a baton in the middle of a forest, the affidavit said. Broughton's smirk scared her.
He told her not to discuss it with anyone, though she told her father about it in the morning, the affidavit said.
Authorities didn't know about this until Wednesday, however. The woman was going to join the sheriff's office for another ride-along, but asked that she not be paired up with the same deputy from before, the affidavit said. Authorities asked why. She told them. They asked her why she didn't bring it up before, and she answered that she worried that making the allegation would hurt her chances at getting a job with the sheriff's office. She also worried that if she fought back at the time, then she'd get in trouble. Instead, she was "going to forget about" the incident.
"She wasn't going to come back and do a ride-along again but she decided that she was not going to let one bad deputy ruin her want to learn more by doing a ride-along," the affidavit said. Nonetheless, the affidavit noted that she seemed visibly distraught when sharing her allegations.
According to the affidavit, the investigator used the ride-along log spreadsheet, dispatch calls, GPS data, and notes to corroborate Broughton's and the woman's whereabouts at the time of the alleged incident.
The investigator asked Broughton if he ever did anything improper with women who went on ride-alongs with him, but he asked to speak to his lawyer. Broughton later turned himself into the Leon County Detention Facility.
According to the affidavit, the investigator corroborated the woman's story with her father. She told him about the incident on the morning of Sept. 21, he said. According to the father, he had asked her why she did not kick Broughton "in the nuts," and she said she worried about getting arrested for hitting an law enforcement officer. She also worried that making a report would stop her from working at the sheriff's office.
Broughton's attorney in this case did not immediately respond to a Law&Crime request for comment.
Leon County Sheriff Walt McNeil announced Broughton's arrest and firing in a statement.
"The Leon County Sheriff's Office has a zero tolerance for its employees violating the public's trust," he said. "Once we became aware of the situation, we took immediate action to investigate the allegation. We take our obligation to protect citizens seriously and any abuse of power will be met with swift consequences."
[Mugshot via Leon County]
Have a tip we should know? [email protected]