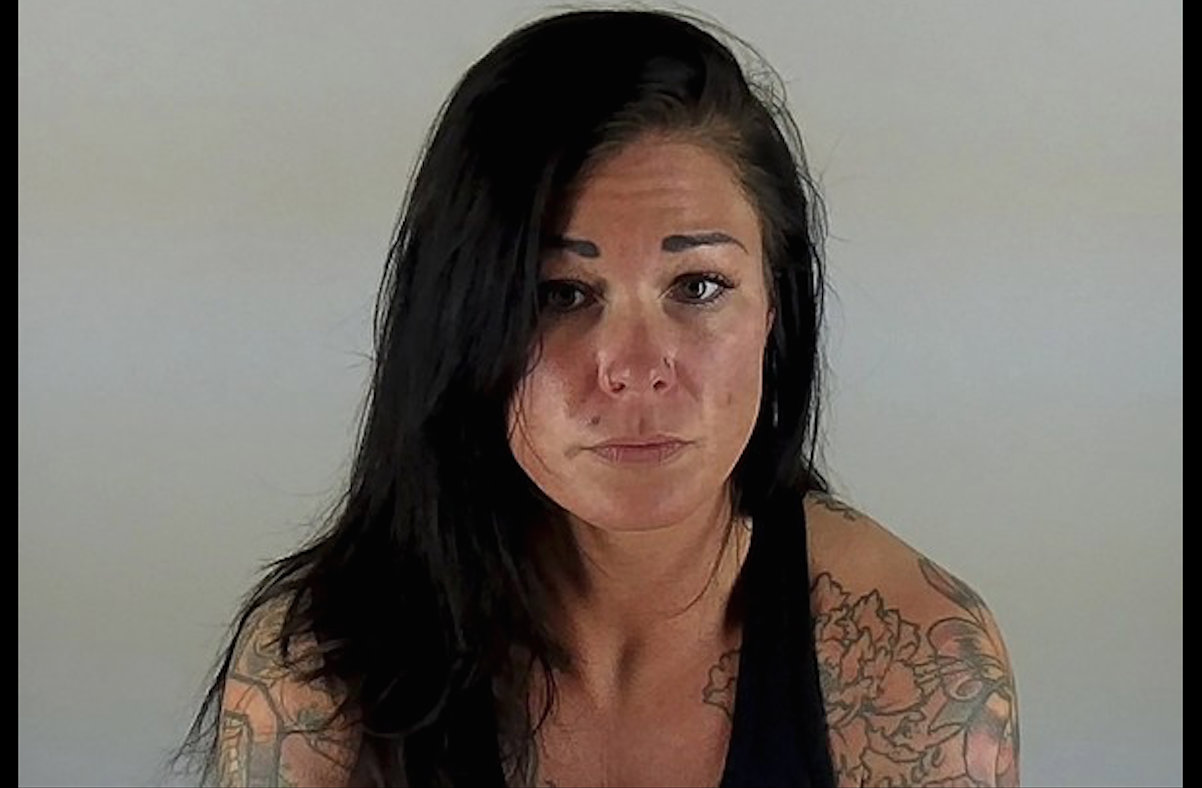 Where do we begin with the screwed-up story of January Neatherlin? This Oregon woman used to run the Little Giggles daycare from her home in the city of Bend. Not anymore. Not after she was arrested on March 15, 2017, for leaving the kids alone. Neatherlin had to face parents and the judge in a sentencing hearing on Friday, according to The Bend Bulletin.
Here's a brief list of what she did, as told by prosecutors and parents.
The aforementioned incident on March 15. Victims found by police in March 2017 were between 6 months and 4-years-old. A police sergeant testified one of the children was covered in vomit, and cops at the time worried the kid was choking. Prosecutors said Neatherlin would drug the children to sleep so she could go tanning or workout.
On Jan. 21, 2014, an 11-month-old child was hospitalized for bleeding and swelling in her head consistent with being shaken or struck. In court Friday, a tearful Neatherlin insisted she turned her back to answer the phone when the baby fell over. (Deschutes County Circuit Judge Wells Ashby didn't buy this story.)
In another incident, a baby was burned on the mouth and shoulders after Neatherlin heated a bottle of milk in the microwave. This defendant tried to pass these off as spider bites, testified one of the child's parents Audrey Torrance.
Others allegations include contributing to diaper rash, and poor nutrition. Even scratching.
Prosecutors also said the daycare was illegal.
Kevin Hord, father of one of the victims, told Ashby that 100 years wouldn't be enough of a sentence. Neatherlin apologized in court.
The judge told her "there is something broken and something missing in you," and gave her a 21 year, 4 month sentence. Prosecutors asked for 35.
The defendant pleaded guilty in February to 11 counts of first-degree criminal mistreatment and one count of third-degree assault. Deschutes County Deputy District Attorney Kandy Gies said each count was for a different child, in incidents dating back to 2013.
That does not compare to the sheer number of charges that Neatherlin originally faced. A grand jury indicted her last March 21 for 76 counts of criminal mistreatment in the first degree, and 38 counts of recklessly endangering another person.
[Mugshot via Deschutes County Sheriff's Office]
Have a tip we should know? [email protected]