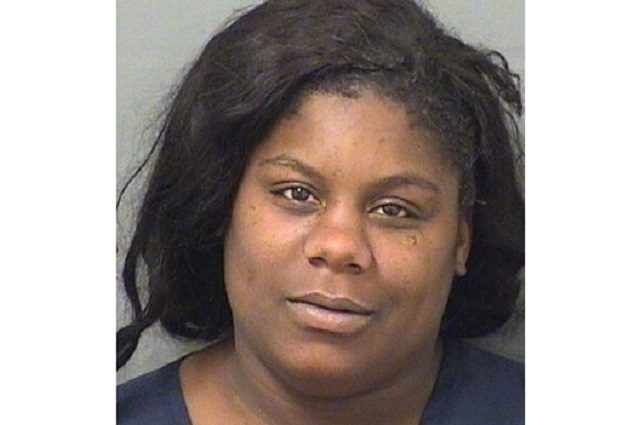 Lesson #1: If police are investigating a potential crime that you're connected to, don't post about it on social media. According to police in Riviera Beach, Florida, that's a lesson that Antisha Andrea Brown has yet to learn.
Brown allegedly harassed and attacked a 19-year-old pregnant woman back in December. The victim told authorities that she was driving with another pregnant 19-year-old when Brown started chasing after them in her own car. Brown allegedly showed a Taser and a a crowbar before crashing into the car the teens were in, The Palm Beach Post reported.
Cops decided not to arrest or charge Brown on the day of the alleged incident. But apparently Brown couldn't leave well enough alone.
One of the pregnant women told police that Brown later bragged about the attack on social media, saying that the car crash would make the victim "walk for the holidays," according  to an arrest report. That extra bit of evidence was enough for officers to arrest Brown, who was then charged with aggravated battery with a weapon and aggravated battery on a known pregnant woman.
Brown is being held in Palm Beach County Jail without bond.
Have a tip we should know? [email protected]