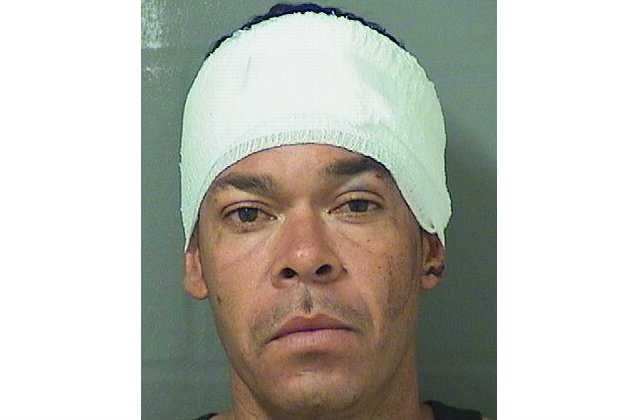 Cops in Riviera Beach, Florida say one man tried to take a toddler from the mother. It happened Wednesday, according to a police report obtained by The Palm Beach Post.
A woman told investigators that she was leaving a convenience store with her 13-year-old and her 2-and-a-half year old in a stroller. That's when a man—identified as 39-year-old Rene Ivan Raudales— apparently approached them.
"I want the baby," he allegedly said. The mother didn't comply with this request. She said she got home with both children, and thought Raudales was no longer around. The trio left home a few minutes to pick up another relative from a nearby elementary school. Except, nope, the man was nearby, the Post states.
"Give me the baby," Raudales, who was riding a bike, allegedly said when confronting the three on the way to school.
He jumped off, and tried to unbuckle the toddler from the stroller, cops say. That's when one of the victims (the police report redacts their identity) hit him in the face with that stroller. Raudales escaped on his bike while threatening to come back, then rode way. Police say they arrested him a little while later, though he tried to escape. They report that both he and an officer were injured during the confrontation. The cop's wounds were not specified in the report, though Raudales got taken to a nearby hospital, and his mugshot shows him a wearing a bandage.
Police say he claimed not to know what was going on, and that he didn't recall the alleged kidnapping. He apparently said he ran from investigators because he didn't want to speak to them.
Raudales now faces charges of kidnapping, aggravated stalking for a child under 16 years of age, and resisting an officer with violence. According to jail records obtained by Law Newz, he remains in the Palm Beach County Jail in lieu of $5,000 bond.
[mugshot via Palm Beach County]
Have a tip we should know? [email protected]