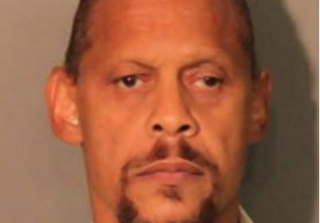 A man struck and killed by a runaway trailer that crashed into a fence and tree, had quite a past, and a curious final moment. Kevin Jordan, 55, was walking down the street on Wednesday when the trailer veered out of control, but he was too distracted by porn on his cell phone to notice the oncoming vehicle, according to WMC. As it turned out, Jordan was a convicted rapist, having sexually assaulted and burglarized four women in 1991 and 1992. The New York Daily News reported that these events took place while Jordan was on parole after a similar conviction.
Jordan was sentenced to 25 years in jail, but got out early for good behavior. While he had not been charged with any similar crimes since getting out, he was accused of exposing himself to a woman in 2014. Jordan's fiancee, Connie Harris, told WMC that Jordan had turned his life around, and called his passing "a big loss."
The trailer crash is still under investigation, and so far the driver has not been charged.
[h/t NY Daily News, image via Tennessee Bureau of Investigation]
Have a tip we should know? [email protected]