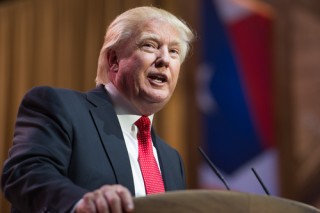 Donald Trump won Louisiana by just over 3.5% of the vote, but right now, the delegates are split evenly between Trump (18) and Cruz (18). The Wall Street Journal reported on Friday that due to some heavy swaying of delegates, Cruz might end up with as many as 10 more delegates in the State. That prompted this weekend's tweet by Donald Trump:
Just to show you how unfair Republican primary politics can be, I won the State of Louisiana and get less delegates than Cruz-Lawsuit coming

— Donald J. Trump (@realDonaldTrump) March 27, 2016
The WSJ reports "Mr. Cruz's supporters also seized five of Louisiana's six slots on the three powerful committees that will write the rules and platform at the Republican National Convention and mediate disputes over delegates' eligibility this summer in Cleveland." Of course, that is key because the RNC rules can be changed even before any vote takes place at the Convention.
"At-large and congressional district delegates who are bound to candidates will be bound to them only on the first ballot of the roll call nomination vote in Cleveland…delegates of candidates who have suspended their campaign are no longer bound to those candidates on that initial roll call vote," election expert Josh Putnam reports on his blog.
LawNewz.com checked in with some election legal experts to see if Trump would have a strong case against Cruz in Louisiana. However, at this point, no one is sure who Trump plans to sue, or what kind of legal claim he'll rely on. He hasn't elaborated.
"I have many, many delegates more. I've won areas. And he's trying to steal things because that's the way Ted works, OK. Uh, the system is a broken system. The Republican tabulation system is a broken system. It's not fair," Trump said on ABC's This Week. LawNewz.com will follow this case closely.
Have a tip we should know? [email protected]
Rachel Stockman - President / On Air Host