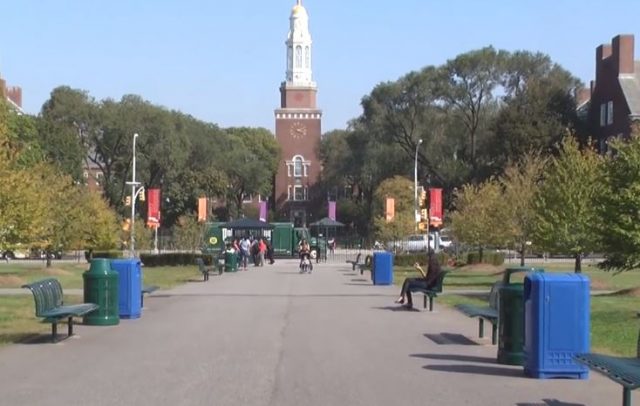 Students at New York's Brooklyn College are upset after their school said that NYPD officers are allowed to use campus restrooms, even if they stay on the edge of the property. Director of Public Safety Donald Wenz said that while cops are allowed to use any of the facilities on campus, they are encouraged to stay on the west end, "rather than walking across either quad to use the bathroom," the school's newspaper, The Excelsior, reported. Still, students aren't pleased.
"I disagree with them being on campus," the student said. "Especially allowing them to use the building where student groups are held." The same student started a petition to get Brooklyn College President Michelle Anderson to state that the NYPD is not welcome on campus at all.
This debate comes after a campus screening of the film "Watched" earlier this month. The film is a documentary about a police informant who provided surveillance of Muslim students on campus for four years, while becoming active in Muslim student life and attending student organization meetings and events.
[Image via screengrab]
Have a tip we should know? [email protected]