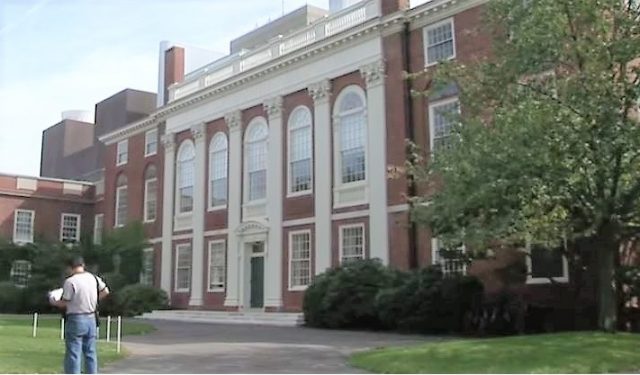 Harvard University is facing an investigation by the Department of Justice ("DOJ") based on allegations that the university discriminates against Asian Americans during their admissions process.
According to a report today in The Wall Street Journal, Harvard's admissions practices are being scrutinized by the DOJ after the university repeatedly declined to cooperate with an ongoing federal probe. This investigation is apparently piggybacking on a federal civil suit filed against Harvard in Boston in 2014.
That initial suit alleges that Harvard University's admissions process is intentionally discriminatory against Asian-Americans because it unlawfully limits the total number of Asian students admitted.
Brought by a nonprofit group, Students for Fair Admissions, the lawsuit claims Harvard's admissions policies are in violation of federal civil rights laws and requests relief in the form of a federal order halting Harvard's use of race as any factor in undergraduate admissions decisions going forward. The civil lawsuit is currently pending.
Picking up on those complains, the DOJ's Civil Rights Division is presently conducting an investigation into more or less similar allegations, according to a letter received by Harvard's attorneys on Nov 17.
That letter alerted Harvard that the school is being investigated under Title VI of the Civil Rights Act of 1964. Title VI prohibits discrimination on the basis of race, color, or national origin in any program or activity that receives Federal funds or other Federal financial assistance.
The November 17 letter also claims that Harvard previously failed to comply with a prior, November 2 deadline to turn over various documents concerning the university's overall admissions policies to federal investigators.
The DOJ's Civil Rights Division has told Harvard that it "may file a lawsuit" in order to force the university to comply if the requested documents aren't provided by the latest deadline of December 1.
Somewhat curiously, a separate letter–also dated November 17 and penned by acting assistant attorney general for the DOJ's Civil Rights Division, John M. Gore–claims that Harvard has previously provided the relevant documents to the plaintiffs in the already-in-progress civil lawsuit from 2014.
Harvard claims their admissions policies are fully consistent with legal precedents viz. affirmative action and diversity handed down by the Supreme Court during the last 40-odd years of jurisprudence on the matter. Those precedents allow universities to use race as one of many factors in the admissions process.
Seth Waxman, an attorney representing Harvard, said the university had no comment on the pending or threatened litigation.
DOJ spokesman Devin O'Malley said: "The Department of Justice takes seriously any potential violation of an individual's civil and constitutional rights."
[image via screengrab]
Follow Colin Kalmbacher on Twitter: @colinkalmbacher
Have a tip we should know? [email protected]