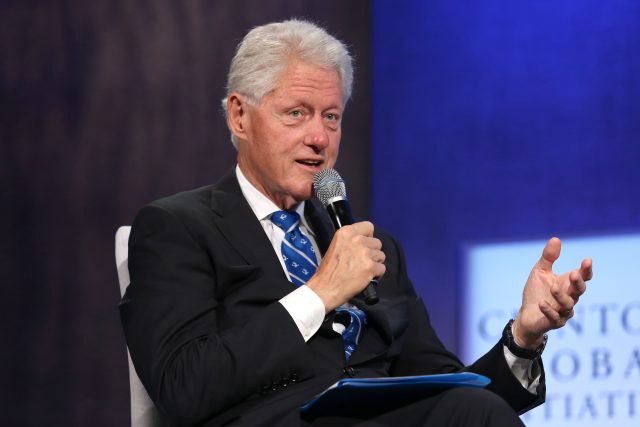 A source on President Bill Clinton's legal team has denied reports that they are in the middle of negotiations with four woman accusing him of sexual assault after he left office. An article in The Daily Mail said that four women allege that Clinton assaulted them in the early 2000s when he was working with investor Ron Burkle. The women were reportedly Burkle employees at the time.
The report said that the four women are each threatening to bring lawsuits against Clinton and hold a press conference if they don't get paid. The article said that negotiations with Clinton's legal team were ongoing and at a "critical stage." A member of Clinton's legal team, however, denied the report of the negotiation's progress and the actual existence of negotiations in general, telling Law&Crime, "Both false and ridiculous."
The Daily Mail's article was penned by former New York Times Magazine editor-in-chief Ed Klein. Back in August, Klein (who has written books about the Clintons), reported that the Justice Department had reopened their investigation of Hillary Clinton's emails, and had been considering a plea offer. That article was full of inconsistencies and never confirmed.
The report comes amid a near-constant stream of allegations that have recently come out against political and media figures such as film producer Harvey Weinstein, actor Kevin Spacey, Congressman John Conyers, and talk show host Charlie Rose. In the past, Clinton famously faced accusations of sexual harassment from Paula Jones, which resulted in a court case while Clinton was president, as well as an allegation that he raped Juanita Broaddrick in 1978.
[Image via Shutterstock]
Have a tip we should know? [email protected]