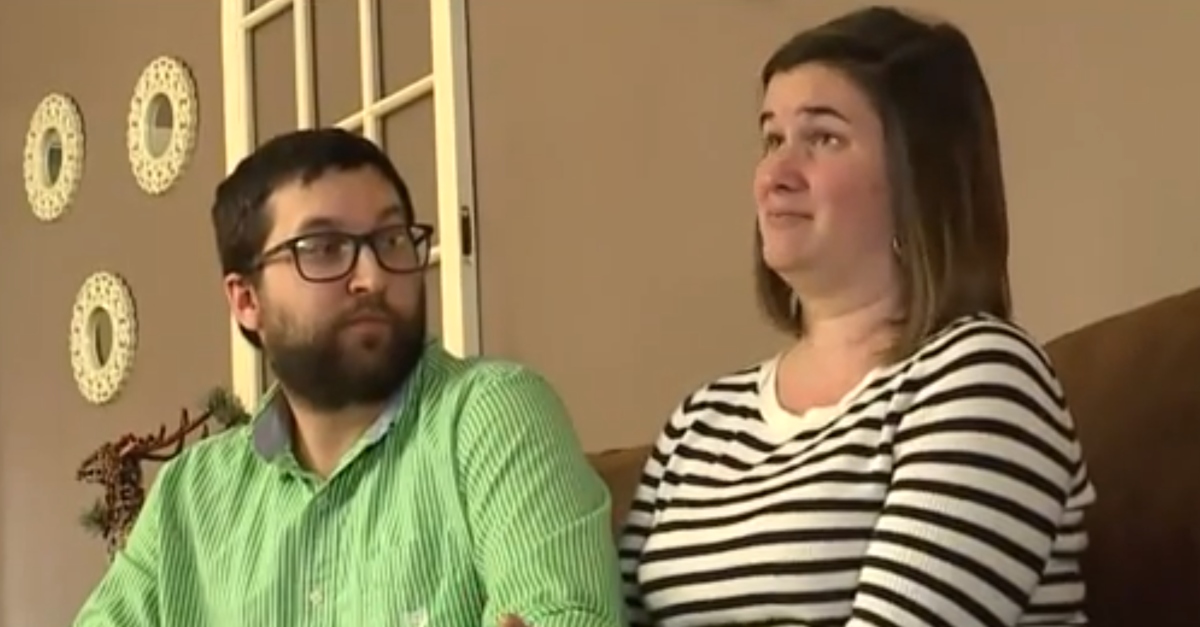 Pennsylvania teacher Naiad Reich lost her a job at a Catholic school because she, an unmarried woman, got pregnant. The former educator told her principal about it last week, she said in a WNEP report.
"It was very apparent that she was not happy with the circumstances," Reich said. "Because it was, of course–her problem was Catholic morals."
She said that she was let go because she had no immediate plans to marry her boyfriend Matt Graboski.
The diocese refused to confirm the specifics of Reich's departure, but pointed to church beliefs.
"The Diocese of Harrisburg is unable to comment on personnel matters," diocese spokesperson Rachel A. Bryson told the outlet in a statement. "However, as outlined in our policies, every professional employee agrees to follow the teachings, doctrine and laws of the Catholic Church as part of the hiring process."
Policy notes "immorality" as a reason to fire personnel, but does not clarify if this covers being an unmarried parent.
Reich said she didn't agree with the decision to let her go, though she understood it. Nonetheless, she plans on appealing the decision. The question is whether she'll lawyer up. She told the Associated Press that she wasn't sure if she'd hire an attorney in this matter.
"I feel like I'm a rewriting of 'The Scarlet Letter' at this point, just minus the affair," Reich stold the outlet.
Even so, the couple remains happy about their child.
"I'm extremely excited," Graboski told WNEP. "It's one of the most rewarding things you can possibly go through."
Jesuit priest James Martin remarked bitterly on the decision to fire Reich.
As ever, morality clauses in Catholic schools seem to mean only sexual morality. Are the teachers in this school who don't give to the poor, who aren't forgiving, who are cruel, also fired? No, because only sexual morality matters. https://t.co/r4iGVvZQRI

— James Martin, SJ (@JamesMartinSJ) December 5, 2018
[Screengrab via WNEP]
Have a tip we should know? [email protected]