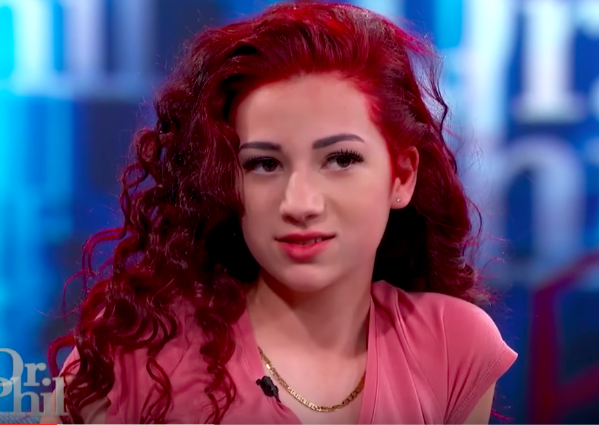 Fourteen year-old Danielle Bregoli, the girl who uttered the now infamous words, "Cash Me Outside" on a Dr. Phil episode, will not be headed to jail for a number of different theft, drug, and other offenses after pleading guilty to four criminal charges, TMZ reports.  The charges predated her appearance on the show and Bregoli's ubiquitous Internet stardom.
Bregoli accepted a plea deal Tuesday in a Delray Beach, Florida court that gave her a sentence of five years' probation.  She pled guilty to two counts of grand theft, filing a false police report, and possession of marijuana in June.  According to the Palm Beach Post, Bregoli allegedly stole her mother's purse and car in addition to falsely reporting that her mother committed domestic battery and used heroin.
As part of the deal, a number of other charges were reportedly dropped.  A judge also ruled that Bregoli would be able to carry out her probation in California, where she is now living with her mother.
It remains unclear whether Bregoli will face charges for an incident involving a friend who allegedly threw ice cream at a woman and incited a number of fights in Florida this February.
[Image via Screengrab]
Have a tip we should know? [email protected]