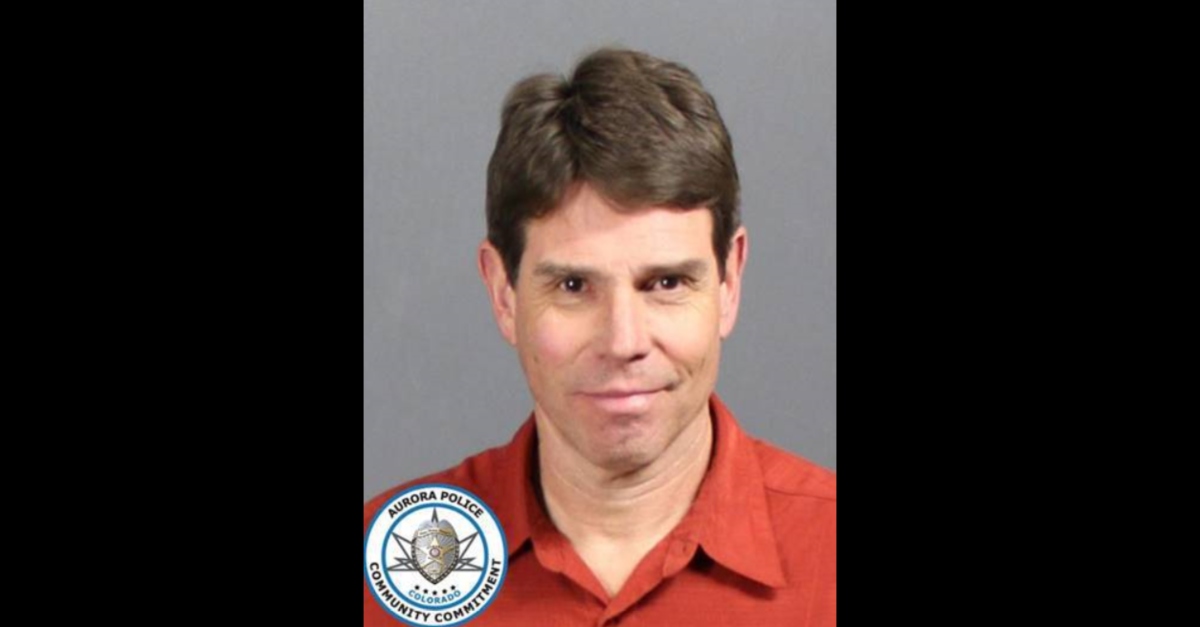 Frederick Manzanares, the 51-year-old man who pleaded guilty to having sex with his dog, was sentenced Tuesday to six months in jail, according to KDVR.
The pet in question, Bubba, was euthanized Tuesday, Aurora senior public information officer Michael Bryant told Law&Crime. The defendant had relinquished all rights over the dog to animal services. Officials determined that Bubba was not a candidate for transfer or adoption after showing signs of aggression to veterinarians, and others, Bryant said.
Manzanares' girlfriend, Janette Solano, 49, pleaded guilty last month for her role in the abuse. She admitted to one count of animal cruelty, and received a deferred sentence.
Authorities said these defendants had an elaborate set up to have relations with Bubba. Police claim Manzanares' motor home featured a customized bench for sex with the dog, according to The Denver Post. Details include a hormone spray to turn on Bubba, and even photographing and videotaping the incidents. The affidavit, as described by KDVR, mentioned that the bench was in a "sex chamber."
It was Manzanares who started this entire thing, police said. He allegedly showed Solano bestiality videos, forums, and reading. Indeed, cops claimed to find footage of the couple and the dog having illicit relations.
Signs indicate that Solano wasn't too keen on the situation. She allegedly told cops she was jealous of the man and his dog, according to KDVR. This now ex-girlfriend called cops for a domestic violence dispute in March 2017, according to the Denver Post. She told investigators that she was dumping Manzanares because he was pressuring her to have sex with Bubba.
[Image via Aurora Police Department]
Have a tip we should know? [email protected]