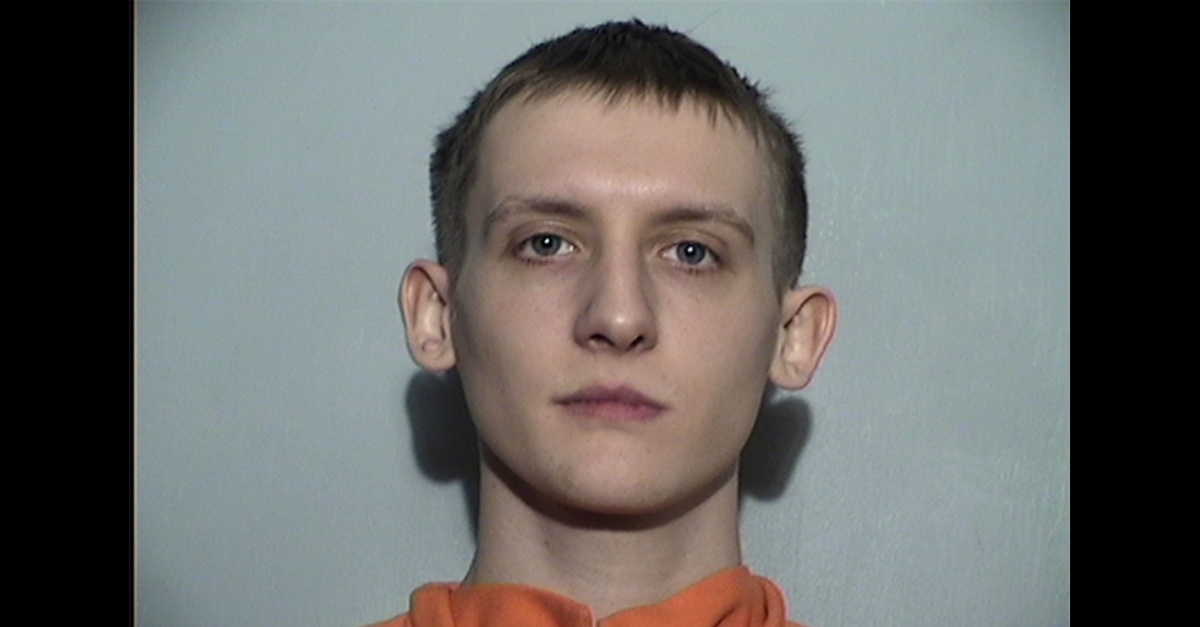 Federal prosecutors announced another arrest on Wednesday in the alleged mass murder plot of Elizabeth Lecron, 23. Vincent Stephen Armstrong, also 23, was charged in the Northern District Court of Ohio on one count of providing false statements to a law enforcement officer, according to a Department of Justice news release.
Lecron was charged Monday for plotting an "upscale mass murder" at a second-floor bar in Toledo, Ohio, according to prosecutors. Her social media history and conversations showed that she pretty much worshipped mass shooters. She went as far to as to start corresponding with imprisoned racist Dylann Roof, who murdered nine black churchgoers at a Charleston, South Carolina church in 2015. Authorities said Lecron was one of only four people who Roof replied to while in prison. He asked for books about "civil uprisings and Nazis," prosecutors said. She allegedly sent him one about a Belgian who worked for the Nazis.
Lecron was arrested on Monday after buying powder and hundreds of screws to be used in a pipe bomb, prosecutors said.
Authorities said that Armstrong lied to them about his role in the plot. He also denied discussing any legitimate attack plan.
"Um, besides like in a role-playing aspect, no," he said in the affidavit. He also denied purchasing parts for bombs. But Armstrong allegedly changed his answers after being told that investigators searched his residence in August. He then admitted that he and Lecron discussed an attack on a bar, and that this "crossed over" from role-play into reality last June. He admitted that he did buy parts for a bomb, authorities said.
Armstrong is the man named "Subject-1" in Lecron's arrest affidavit. According to prosecutors, they lived together at the same Toledo residence. The investigation started after a tipster told authorities that Armstrong said he "expressed a desire to conduct a violent attack," and had multiple firearms as well as the beginnings of a pipe bomb. This person claimed that the defendant started acting differently after beginning to date Lecron.
"Now I have these thoughts…These memories," Armstrong  wrote in a June 8 journal entry, according to his arrest affidavit. "They haunt me. I have a vision. A vision to kill. To hunt the unwilling. These peasants to society. The hatred towards the human race is bewildering. It makes me good to know I will end it all. Very soon. I am buying a buying a knife this weekend to slay my pray. To shake things up in this world. Get away from society but also get away with it. Nobody will know."
In another journal entry, he apparently referenced a school mass shooting that happened in Santa Fe, New Mexico.
"Today is a good day," he allegedly wrote May 18. "I heard some shit went down in Texas. Hmm…"
Armstrong joined Lecron on a trip to Columbine, Colorado to see the spot of the infamous mass shooting, prosecutors said. 12 teachers and one teacher were murdered in a mass shooting at Columbine High School on April 20, 1999. In a social media post, Lecron allegedly described the shooters Dylan Klebold  and Eric Harris as "Godlike."
Lecron took some pictures until a school officer confronted them for acting suspicious for being on school property. A picture on Lecron's Tumblr account "ligaturemarkings" showed Armstrong at the Columbine Memorial.
Authorities said they took advantage of the Columbine visit, and executed a search warrant at Lecron's and Armstrong's vacant home. There, they discovered the defendants' journal entries, an AK-47, shotgun, multiple handguns, and a lot of ammunition, according to court documents. Prosecutors also alleged there to be end caps, which could be used in pipe bombs.
You can read the Armstrong affidavit here:
Vincent S. Armstrong by on Scribd
[Mugshot via Lucas County Jail]
Have a tip we should know? [email protected]