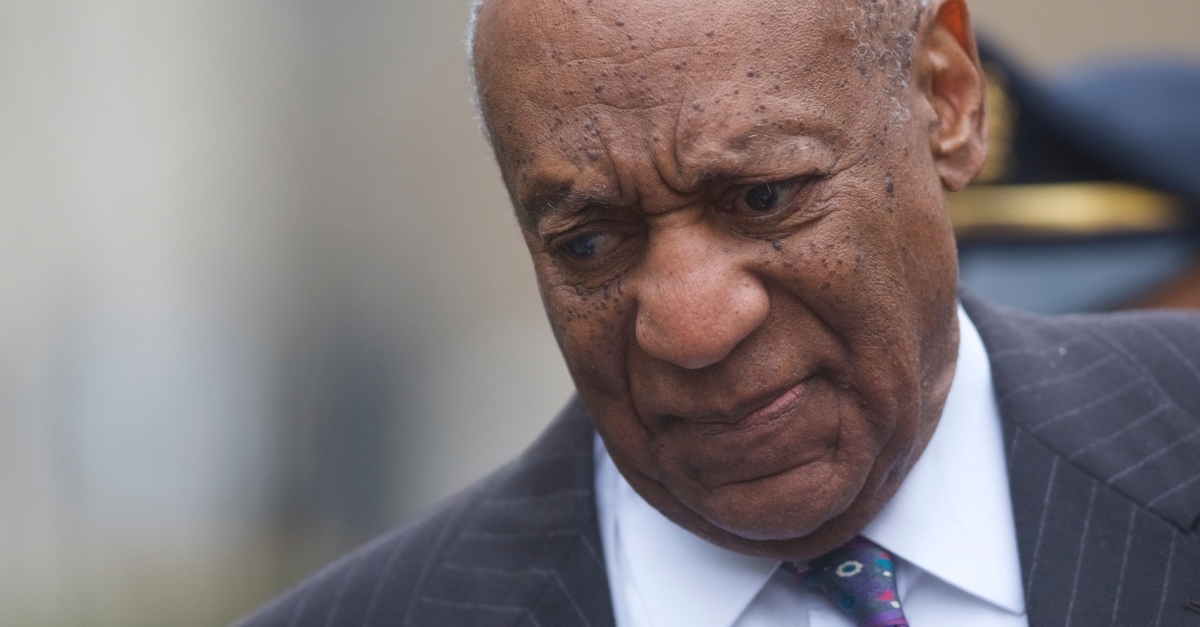 Bill Cosby is appealing his conviction in the sexual assault of Andrea Constand, and he's criticizing the trial court for admitting certain evidence to the case. Among other things, Cosby alleged that a juror prejudged his guilt and that the trial judge improperly admitted five women who also accused him of misconduct.
#BREAKING – Bill #Cosby lawyers file statement of matters complained of on appeal to #PA Courts. Here's your first look at the issues. pic.twitter.com/2Ey8XlxukF

— Carl Hessler Jr. (@MontcoCourtNews) December 11, 2018
Dozens of women have accused the disgraced comedian; the allegations go back decades. While allegations have sparked a number of lawsuits, Contand's 2004 claim is the only one to be adjudicated in criminal court. Prosecutors said that the Cosby drugged Constand at his home in Montgomery County, Pennsylvania, and abused her.
In one part of Cosby's appeal, he said that the state agreed in 2005 not to prosecute him. Accordingly, he argued that the court got it wrong when it didn't dismiss the charges in early 2016.
The defense also attacked use of a deposition video from Constand's lawsuit against Cosby. Attorneys argue this violated his right against self-incrimination pursuant to the Fifth Amendment of the U.S. Constitution, and constitution of Pennsylvania.
Other allegations against Cosby clearly haunted his defense. He complained on Tuesday about the five prior "bad act witnesses" being allowed to testify. At face value, their involvement was indeed a notable difference between his second trial, and his first, which ended in a hung jury. At any rate, the defense is arguing that their claims were "too remote in time and too dissimilar to the Constand allegations" to be included.
The attorneys also alleged that according to a prospective juror, "juror 11" make up their mind about Cosby's guilty before the trial. The judge messed up by refusing to ascertain the affect this person's comment may have had on the other jurors, the defense wrote.
[Image via Mark Makela/Getty Images; h/t Carl Hessler Jr.]
Have a tip we should know? [email protected]