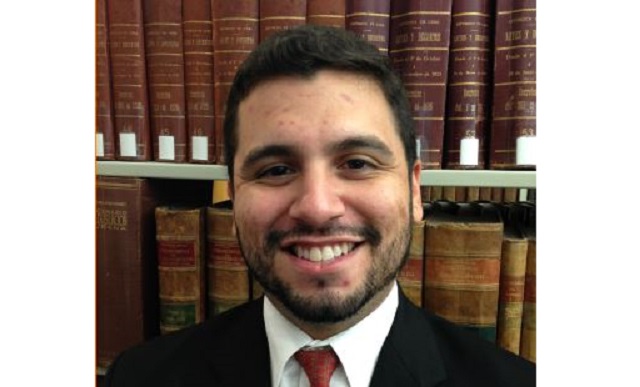 It's tough to convince a jury you're telling the truth when your pants are literally on fire. That actually happened to criminal defense attorney Stephen Gutierrez on Wednesday, when he was in the middle of his closing argument … for an arson case, no less!
Gutierrez was addressing the court while fidgeting with something in his pocket, when suddenly smoke started coming out and he fled the courtroom, The Miami Herald reported. He returned soon after, with his pocket visibly damaged. The attorney was in the middle of explaining how his client, Claudy Charles, didn't set his own car on fire, rather it happened spontaneously.
The attorney insisted that the fire in the courtroom was not a planned part of his summation, but a freak accident caused by an e-cigarette battery, a witness present at the courthouse told the Herald. Authorities are investigating what happened and recovered multiple damaged e-cigarette batteries. Judge Michael Hanzman will decide whether to hold Gutierrez in contempt of court.
If the whole thing was a stunt, it didn't work very well, as the jury still found Charles guilty of second-degree arson.
[Image via The Law Office of Julio Gutierrez]
Have a tip we should know? [email protected]