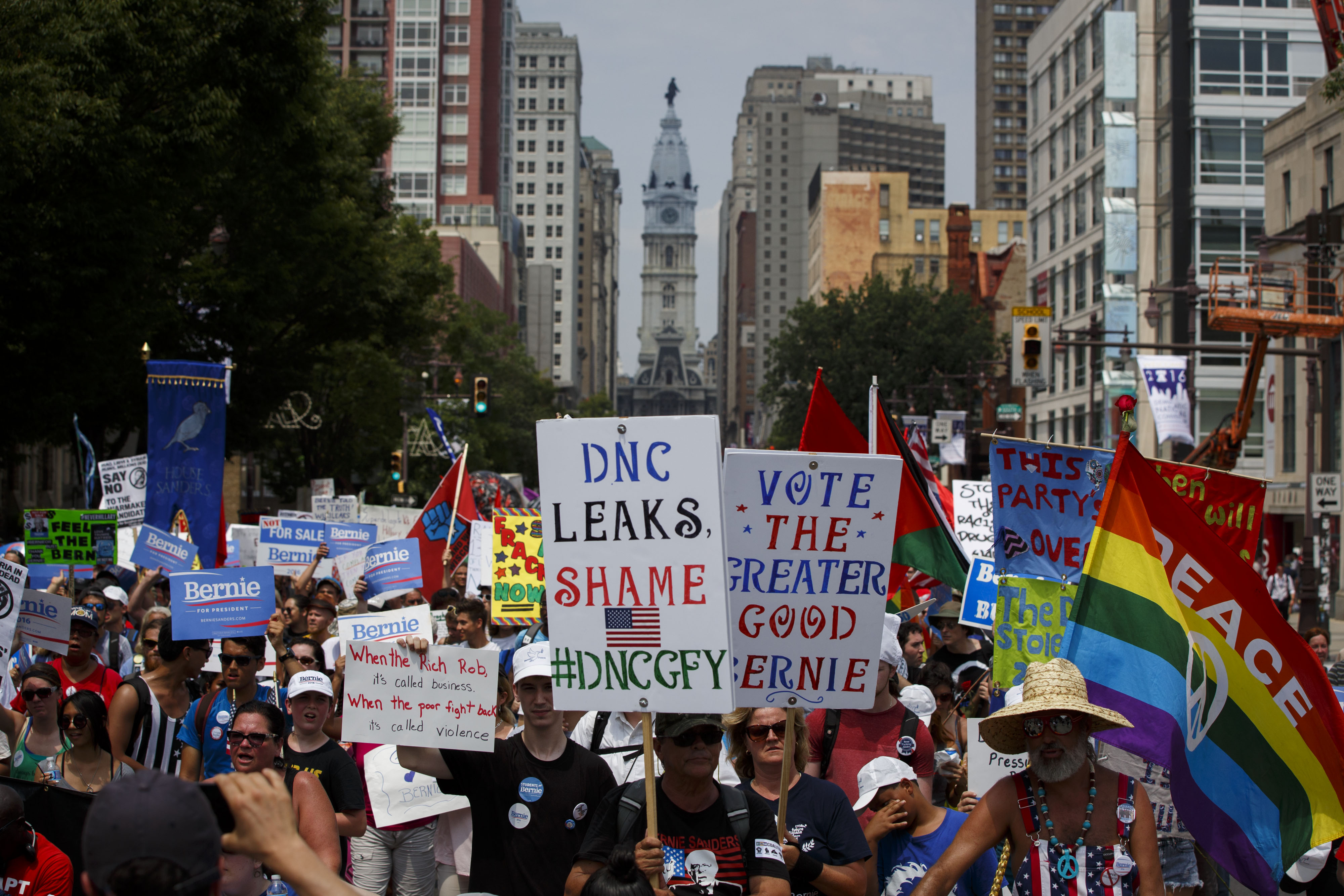 An interesting filing in the Democratic National Committee's (DNC) lawsuit against Russia, Wikileaks and the Trump 2016 campaign graced the Southern District of New York (SDNY) on Monday afternoon.
Submitted by movant David Andrew Christenson, a self-declared former "instructor pilot in the Air Force," the six-page submission begins somewhat inauspiciously. Christenson writes:
Are you the emissary of the Devil? I can't believe I am asking that question to Federal Judges and yes, I am embarrassed. Our country is falling into total chaos and I can't figure out why you all won't do something to help.
The rest of the filing–properly submitted as a letter under the quirky rules of the SDNY–continues much along those same contextual lines.
Christenson alleges, "The 2018 midterm election is being tampered with in a way that will ensure the destruction of the United States of America. Extremists are dictating the narrative. Extremists have crossed the final bridge to victory by ensnaring the Federal Judiciary. The idea is brilliant."
This "idea" is then described in the following fashion, "They make the Judges parties to the complaints. Lady Justice abrogated her responsibilities to protect the Constitution and the worst part is she took the blindfold off and became a party voluntarily."
The letter also contains a disparate list of seemingly unrelated court cases. The list begins with United States v. Boucher (which appears to be the federal prosecution of the man who physically attacked Republican Kentucky Senator Rand Paul in late 2017) and ends with State of Louisiana v. Nathan Foreman (which, by all indications, is a fairly straightforward second degree murder case.) Interspersed within the list are various cases filed against targets in special counsel Robert Mueller's wide-ranging Russiagate probe.
There's also an attachment containing an "Unedited Synopsis" of Christenson's latest book wherein he implores Judge John G. Koeltl to "Please Google all names."
It's unclear what Christenson is actually alleging in his Monday filing, but that's probably a bit of a moot inquiry: Christenson is a well-known quantity in the federal court system. He frequently files conspiratorially-inclined missives with courts and then complains when they're not taken seriously.
In 2011, Christenson was accused by a New Orleans prosecutor of sending threatening emails to the FBI, but it appears the FBI ultimately didn't care too much about what Christenson had to say–or was well aware of his prior behavior–and he was apparently never charged by the FBI over those emails.
Christenson's filed letter notes, "All I asked for was a voice on behalf of the American People. Just my name, David Andrew Christenson, caused you problems so you did not place it into the record. That is censorship."
[image via PATRICK T. FALLON/AFP/Getty Images]
Follow Colin Kalmbacher on Twitter: @colinkalmbacher
Editor's note: this article has been edited for clarity and accuracy.
Have a tip we should know? [email protected]