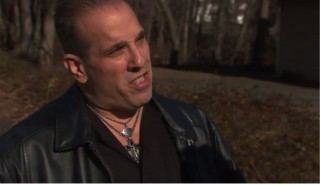 An actor, who was filming a movie in New Jersey, is now facing weapons charges. Yes, for having a prop gun. Apparently, in November, he was playing a drug dealer's bodyguard in a small independent film. Some neighbors thought it was the real thing when he started waving the prop gun for a scene.
"As soon as we returned from the shooting scene, the set was surrounded by police cars," Carlo Bellario wrote on his GoFundme page. Bellario says the police determined that the producer and director did not have a permit to shoot the movie, or for the prop gun, which was an air soft pellet pistol. Bellario says he was arrested for possession of a handgun, and spent four days in county jail before posting bail.
New Jersey has some of the strictest gun laws in the country. In that state, even a BB gun is treated like a real weapon under the Graves Act, according WPIX. Bellario is facing up to five years in prison.
"I owe money to the bail bondsman. Gotta see this guy every week. I can't leave the state to do gigs. I can't afford an attorney. I am so embarrassed," he told the television station.
[h/t  News 12 NJ  screengrab via WPIX]
Have a tip we should know? [email protected]
Rachel Stockman - Editor in Chief / On Air Host