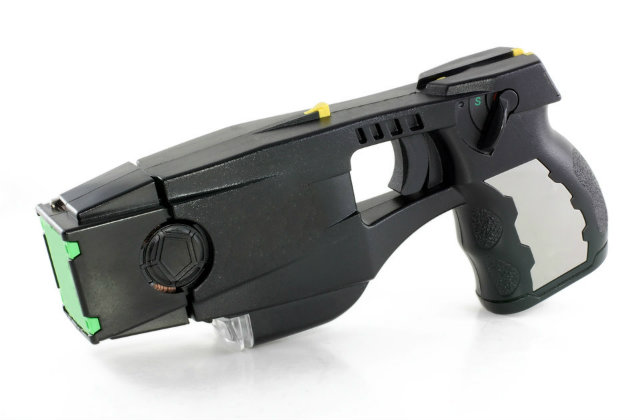 In Kingstree, South Carolina, an 86-year-old man reportedly sustained serious injuries after cops tased him, according to the Post and Courier. An attorney for the family said there was bleeding on his brain after the incident. Cops said they were just trying to save him in their own way.
The family of Albert Chatfield said the elderly man suffered from dementia, but police claim that on Monday, they got a call about a Ford SUV tailgating another vehicle. In his incident report, Officer Stephen Sweikata saw the Ford, and believed it was trying to escape, so he turned on his cruisers blue lights. He claimed the vehicle did a 360-degree turn. A brief chase ensued.
The driver, Chatfield, stopped after running a red light, police said. Cops told him to get on the ground, but he allegedly didn't comply.
"Chatfield ignored all these orders and took up a fighting stance against myself," Sweikata said in the report. "Chatfield then started jogging/walking backwards in the lanes of traffic."
Sweikata claimed he tased Chatfield because he thought the older man was about to get hit by vehicle.
Family attorney Justin Bamberg told the outlet the 86-year-old suffered bleeding on his brain and a broken nose, probably from striking the pavement after falling. Chatfield was put in a medically induced coma. He reportedly couldn't speak well upon waking; he could only mumble.
Cops said they wouldn't charge him with "acting disorderly" because of his health problem. They didn't response to the outlet's request to see video of what happened.
"If you cannot restrain an 86-year-old, you need to eat some spinach," said Bamberg. "It's unconstitutional to tase someone just because they're not listening. Plus, he's 86."
[image via Kbiros and shutterstock]
Have a tip we should know? [email protected]