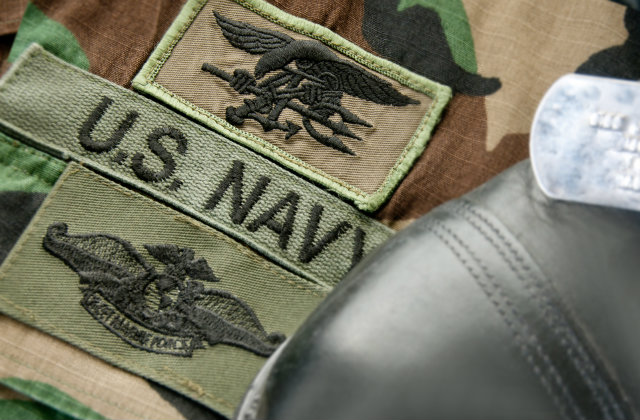 Military officials told the New York Times in a Sunday report that the Navy is investigating two members of SEAL Team 6 for strangling a Green Beret. Right now, there are no charges, and the two SEALs, who have not been identified, are being described as "persons of interest."
The victim: Staff Sgt. Logan J. Melgar. The green beret was found dead on June 4 at embassy housing in Bamako, Mali, according to the Times. He was on assignment for counterterrorism and training.
He died by strangulation. Medical examiners ruled this a homicide, three sources told the Times. They were described as "military officials briefed on the autopsy results."
The alleged motivation behind this suspected homicide remains on unclear. The Naval Criminal Investigation Service, who took over the probe from the Army's Criminal Investigation Command on Sept. 25, aren't saying anything.
"NCIS does not discuss the details of ongoing investigations," spokesman Ed Buice told the Times in an email.
[image via Cheryl Casey and Shutterstock]
Have a tip we should know? [email protected]