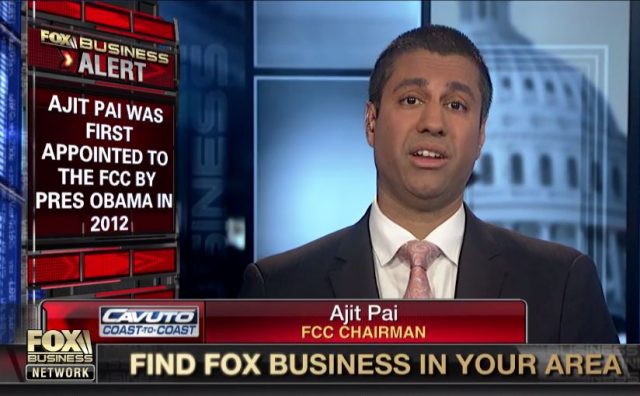 Stephen Colbert, host of "The Late Show" on CBS, came under fire after an on-air tirade against President Donald Trump was punctuated by a profane quip that implied a sexual relationship between Trump and Vladimir Putin. While some hated the joke and others loved it, many are wondering, "Can he say that?"
We won't repeat the dirty joke here, but you can watch it in the clip below at the 11:40 mark.

Even Colbert admitted that some of his words "were cruder than they needed to be," when he addressed it on Wednesday's show. But what are the legal implications of using that kind of language on broadcast television? Are there any? Ajit Pai, Chairman of the Federal Communications Commission addressed this in recent TV interviews.
On Wednesday, Pai told Newsmax's Steve Malzberg, "Under the due process clause and the First Amendment, the Supreme Court has put some limits on the FCC's regulatory ability in this area.
Before he viewed the clip, Pai said during a conversation with Fox Business Network's Neil Cavuto, that when it comes to broadcast television, there are different rules depending on the time of day. Before 10:00 pm, the FCC monitors speech it considers to be "indecent," while later at night, the standard rises to language that is "obscene." Colbert's "Late Show" airs at 11:35 pm ET.
According to the FCC's website, content has to meet a three-pronged Supreme Court test to be labeled "obscene."
It must appeal to an average person's prurient interest; depict or describe sexual conduct in a 'patently offensive' way; and, taken as a whole, lack serious literary, artistic, political or scientific value.
On Thursday, after finally seeing it, Pai spoke to Talk Radio 1210 WPHT. While he didn't give his personal opinion, he did say that the FCC had received multiple complaints about Colbert's joke, and that there would be a "comprehensive investigation." Should the agency decide that Colbert crossed a legal line, Pai said, "A fine, of some sort, is typically what we do."
[Image via Fox Business screengrab]
Have a tip we should know? [email protected]