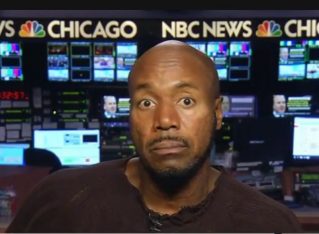 President-elect Donald Trump announced on Friday his intention to nominate Alabama Senator Jeff Sessions to serve as Attorney General.  The announcement was met with outrage within minutes by some Trump critics, Democratic politicians and some left-leaning advocacy groups.  Talk about the Sen. Sessions pick continued into the weekend and was the focal point of some segments on Sunday morning political talk shows, including Politics Nation with Al Sharpton on MSNBC.
Sharpton invited former federal prosecutor Paul Butler on to the show to discuss what Sen. Sessions appointment to Attorney General might mean for the future of causes important to civil rights advocates.
The segment began with Butler reiterating some of the same criticisms others have made that Sen. Sessions would effectively kill any chance at criminal justice reform.  Butler then quickly upped his rhetoric, calling Sen. Sessions a "radical extremist" who "loves the failed war on drugs."
WATCH:
Butler then expressed his fear that Sen. Sessions would essentially gut all of the "progressive intervention" initiatives pushed through by the Obama-era Justice Department's Civil Rights Division, setting back civil rights causes in the process.
"Because one thing we've seen with other conservative administrations is not only do they stop bringing the  [traditional civil rights] cases [on behalf of minorities]," Butler said.
He then warned, "They start bringing civil rights cases on behalf of white people. They start saying things like affirmative action . . . set asides for women and minority own businesses . . . they start saying things like those are unconstitutional."
[image via screengrab]
Have a tip we should know? [email protected]