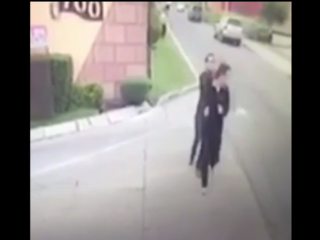 A federal judge in Mexico was assassinated outside his home on Monday, according to numerous foreign media outlets.
Surveillance video of the incident appears to show a lone gunman running up behind Mexican district court judge Vicente Antonio Bermudez Zacarias and firing a single shot into the back of his head.  The judge died en route to the hospital.
WATCH:
Fox News Latino reports Judge Bermudez was appointed to the federal bench in Mexico in 2013, presided over a case involving accused drug lord 'El Chapo' Guzman.  In that case, Judge Bermudez  entered an order blocking El Chapo's extradition to the United States.
Before joining the federal bench, the judge worked in a different court and presided over another case involving another accused major drug kingpin, Abigail Gonzalez Valencia, the leader of Jalisco New Generation Cartel.
Mexican authorities have not said whether drug cartels are thought to be involved in the killing.
Luis María Aguilar Morales, president of the Mexico Supreme Court, confirmed Bermudez's death and issued a statement calling for authorities to investigate what happened.
"We have already been in contact with the competent authorities to immediately investigate this case and have it resolved. Federal judges are people who devote their lives, their personal integrity, moral and physical, to administering federal justice and are required to have the security and tranquility that their independence guarantees."
Mexican President Enrique Pena Nieto condemned the murder at a press conference and promised to instruct the attorney general to conduct a full investigation into the apparent murder.
Have a tip we should know? [email protected]