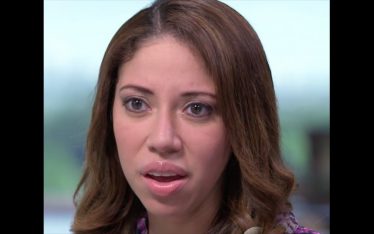 The retrial of a Florida woman accused of paying an undercover cop $7,000 to kill her husband is expected to get underway on Thursday with jury selection.
Dalia Dippolito was captured on cameras from the television show "Cops" paying an undercover officer, but she says the entire thing was just an act for the producers of the television show.
The incident occurred in 2009 and she was convicted at her first trial in 2011 and sentenced to 20-years in prison for solicitation to commit first-degree murder with a firearm.  However, an appeals court overturned her conviction in 2014 and granted her a new trial.
According to the Sun-Sentinel newspaper, jury selection in the case may take as long as three days and the trial itself is expected to last about five days.
LawNewz.com will carry a livestream of all the courtroom action as soon as the trial begins with opening statements.
WATCH LIVE HERE (when opening statements begin):
Have a tip we should know? [email protected]