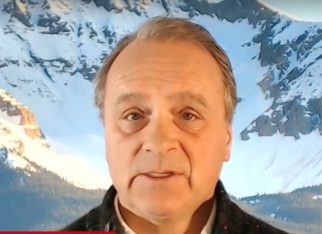 Former CIA Officer turned CNN intelligence analyst Bob Baer appeared on air on Saturday to discuss a new Washington Post article that essentially claims the CIA believes Russia intervened in the 2016 election to help Donald Trump win.  During this discussion, Baer made the rather surprising claim that in light of these reports, he believes the U.S. has to hold a new presidential election.
Here is the backstory that led up to Baer's remarks:
On Friday night, the WaPo published an article citing anonymous CIA sources that reportedly said, "[T]he CIA has concluded in a secret assessment that Russia intervened in the 2016 election to help Donald Trump win the presidency, rather than just to undermine confidence in the U.S. electoral system."
The anonymous sourcing in the report led Glenn Greenwald to criticize the reporting as an example of "classic American journalism of the worst sort" because many of the "key claims are based exclusively on the unverified assertions of anonymous officials."  Greenwald continued, saying the anonymous sources "are disseminating their own claims about what the CIA purportedly believes, all based on evidence that remains completely secret."
So, it was in that context that Baer appeared on CNN on Saturday where he made the shocking call for what is basically a do-over election.
WATCH:
"Having worked in the CIA, if we had been caught interfering in European elections, or Asian elections or anywhere in the world, those countries would call for new elections, and any democracy would," Baer said.  And I do not see it any other way, the Electoral College, before the 19th, has got to know whether the Russians had . . . affected American opinion."
The host jumped back in and asked Baer to clarify if he was actually calling for new elections.
Baer's response sounded unequivocal.
"When a foreign country interferes in your election and the outcome is in doubt, and the legitimacy of the government [is in doubt] . . . If the evidence is there, I don't see any other way than to vote again as an American citizen," Baer said.
Although, Baer also noted that he is not an attorney and is unsure how such a scenario would work, or if it is even constitutional.
Well, our readers should know that LawNewz.com is full of attorneys and has access to some of the top lawyers in the country.
We will work to get an answer to Baer's questions and update this article as soon as possible.
[image via screengrab]
Have a tip we should know? [email protected]