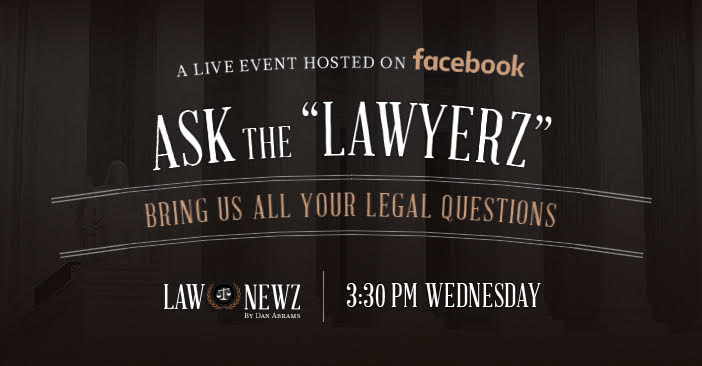 LawNewz.com's weekly Ask the Lawyerz segment on Facebook Live features the nation's top experts tackling your legal questions. This week we will be focusing on police encounters, what you should know, and what your rights are.  We will be taking your questions today at 3:30!
To join the conversation, head to our Facebook page and ask your questions live, or message us on Facebook beforehand. We understand that some issues can be sensitive so please indicate if you would like to remain anonymous. So if you have questions about what people should do when dealing with law enforcement, send them our way!
Our guest this week is Bill Stanton. Stanton is a retired NYPD police officer who went on to work in protection and investigation. Stanton is also a security consultant who has contributed to TV news programs such as The Today Show and Good Morning America.  LawNewz editor Ronn Blitzer is hosting. Hope you can join us!
Have a tip we should know? [email protected]