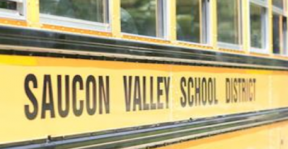 Northampton County District Attorney John Morganelli has decided to pursue criminal charges against a 14-year-old Saucon Valley white student who recorded a racist video against a black classmate.
The case brings up interesting questions about the thin line between free speech and what can be considered cyber harassment.  According to NBC10, the white student recorded a 16-year-old black student eating chicken wings during lunch via Snapchat.  During the video, the white student allegedly calls the black student the N-word and suggests that he was on welfare.
In retaliation, the black student allegedly attacked the white student at a school football game, following which, he was charged with assault for the incident.
The video was ultimately brought to Morganelli's attention by an attorney for the black student, stating that his client had been subjected to various racist comments over time.  After viewing the video, Morganelli pursued cyber harassment charges against the white student. So both the students ended up facing charges.
Michael Moyer, an attorney for the white student, spoke with The Morning Call and admitted that the recording was "offensive, no question."  Following up, however, that "as offensive as the video was, physically assaulting someone is worse."  He did not discuss the constitutionality of the pending case, however.
Both teens have been offered the opportunity to take part in a diversionary program through which they can avoid conviction in juvenile court, although the white student may also need to participate in a racial sensitivity program as well.
[image via Saucon Valley School District]
Have a tip we should know? [email protected]